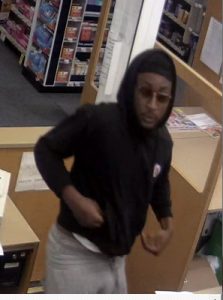 On Monday, May 21, 2018 at approximately 11:20 a.m., deputies with the Calvert County Sheriff's Office responded to the CVS Pharmacy located at 10095 Ward Rd. in Dunkirk, for a commercial robbery.
Three suspects entered the store and went to the pharmacy. The suspects jumped the counter and demanded drugs. During the robbery, one pharmacist was assaulted.
A weapon was implied during the incident, but was not displayed.
The suspects fled the scene in a white four door passenger car prior to the deputies arrival. The vehicle was last seen traveling northbound on Route 4, towards Prince George's County, Maryland.
Anyone with information regarding the suspects is asked to contact Det. Wayne Wells at 410-535-2800 ext. 2595, or via email: [email protected].