UPDATE 5/30/2018: According to the Office of the State Fire Marshal, William and Tacy Gash, the owners of the home were both transported to MedStar Washington with non-life threatening injuries, after an explosion occurred within the basement of their home.
The preliminary cause of the explosion/fire is still under Investigation.
The owners arrived home and detected an unknown odor within the structure. While attempting to locate the source, an explosion occurred within the basement. The neighbors assisted with removing the owners from the home. Deputy State Fire Marshals remain on the scene investigating the cause of the incident.
The estimated loss to the structure and contents is over $ 350,000.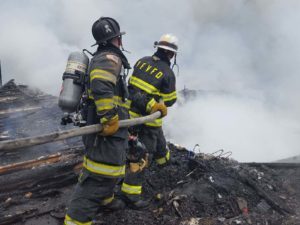 5/29/2018: On Monday, May 28, 2018 the Prince Frederick Volunteer Fire Department was called to a house fire in the 4000 block of Sparkleberry Court, in Prince Frederick.
Initial reports claimed an explosion was heard and fire was visible.
Deputy Fire Chief Mark Arhar and crew arrived on the scene to find a single family home fully engulfed in flames. Ahar established command and exterior operations only were performed.
Arhar said upon arrival the two occupants inside the home at the time of dispatch were found outside at a neighbor's driveway. The pair from inside the house was conscious, alert and breathing. Helicopters were initially called for transport, but not available due to weather, and both were transported by ground to MedStar.
According to Arhar it appears a possible explosion took place, but the official cause of the fire is under investigation by the Maryland State Fire Marshal's Office.
A total of 60 firefighters assisted with the call, including local mutual aide units from inside and outside of Calvert County. The home and vehicles on the property were destroyed, other structures on the property were threatened, but ultimately saved during the incident.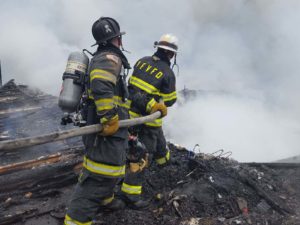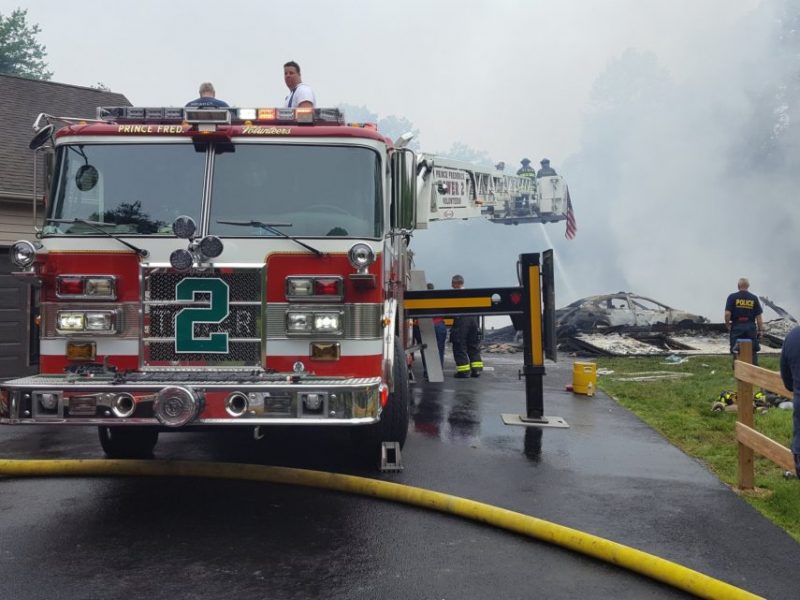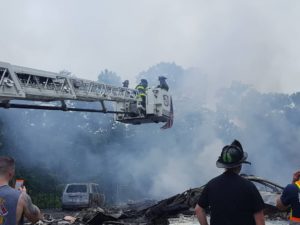 Photos courtesy of Firefighter  Jason Deale