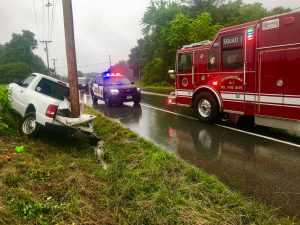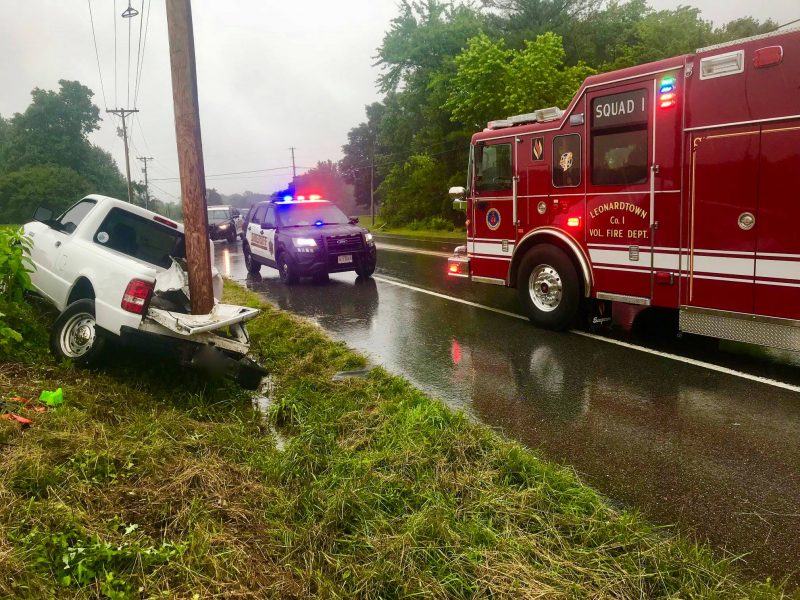 On Sunday, June 3, 2018, at approximately 4:15 p.m., Police, fire and ems personnel responded to Hollywood Road, in the area of the Leonards Grant Parkway, for the reported motor vehicle accident.
Crews arrived on scene to discover a single vehicle off the roadway, and into a pole.
Two patients signed treatment refusal forms on the scene. One pediatric patient with minor injuries was transported to MedStar St. Mary's hospital.
All photos courtesy of Leonardtown Volunteer Fire Department.