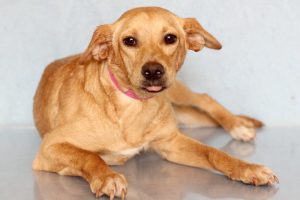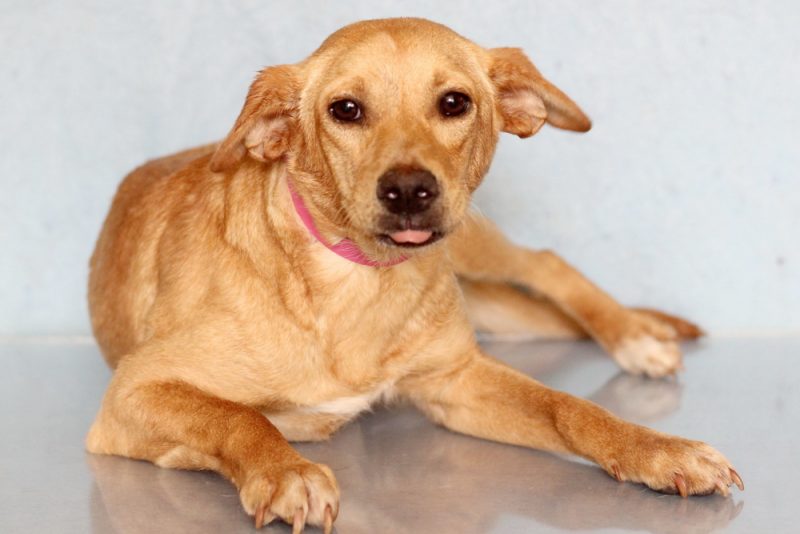 Wednesday's Pet for 6/6/18 is MADISON
Featured Pet: Madison
Rescue Group: Last Chance Animal Rescue
Breed: Feist Mix
Sex: Female
Size: Medium
Vetted: Spayed and Up-to-date with routine shots
Adoption Fee: $375.00
Madison is a 3-year-old female, Feist mix. She is very sweet but shy. She is learning to walk on a leash, she seems a bit frightened and likes to walk flush to the building that she knows. She will do best with an adopter who can build her confidence and give her time to feel secure. She is a wonderful little girl and deserves some special quality time with a family who loves her. She weighs 20 pounds and is full grown but could stand to gain about 5 more pounds. Madison will make a wonderful companion.
We believe you can always teach an 'old' dog new tricks so we highly recommend continued obedience training for this smart pup; it stimulates the dog's mind and establishes a good dog/adopter relationship.
If you are interested in adopting, please fill out an adoption form, downloadable from our website: http://www.lastchanceanimalrescue.org/adoptus.html and return it per instructions. Email dogs@lastchanceanimalrescue.org with questions or call the main office at 301-274-9409.
Stay tuned to our Facebook page for adoption event locations and updates: www.facebook.com/lcarmd
A little bit of breed information:
Mixed breed dogs are generally healthier than purebred because they draw from a broader gene pool. When adopting a mixed breed dog, focus more on personality rather than breed. This can help so that you appreciate the dog even more. Love him on his own terms and he will love you back more.
"He is your friend, your partner, your defender, your dog. You are his life, his love, his leader. He will be yours, faithful and true, to the last beat of his heart. You owe it to him to be worthy of such devotion."
– Unknown