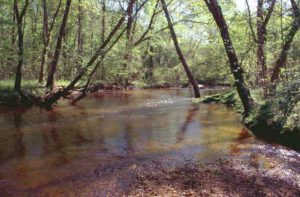 The Charles County Department of Public Works Released the following statement.
Due to heavy rains in conjunction with multiple pump failures, on June 11, 2018, we experienced an overflow of raw wastewater of approximately 5.8 million gallons from several manholes adjacent to Mattawoman Creek in the area of Maryland Route 225.
The overflow was discovered at 10:00 a.m., and the Department of Public Works stopped the overflow at about 5:30 p.m.
Notices have been posted along Mattawoman Creek and residents are cautioned to avoid contact with the creek.
For additional information, contact the Department of Public Works/Utilities Division at 301.609.7400.