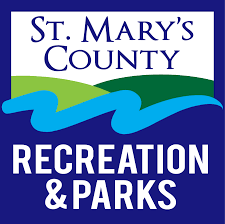 Early risers are invited to join the Fox 5 Zip Trip Team, along with representatives from local businesses, county government, recreation, the arts and non-profits this Friday morning (June 15) at John G. Lancaster Park in Lexington Park.
Bring your family, friends and co-workers to the park from 7 a.m. – 11 a.m. to grab an up close view of exclusive interviews and local recognition. This is a "drop in" event, so there's no need to stay for any set time period, come anytime – only enthusiasm and team spirit required!
The program will feature interviews with local restaurants; CAPT. Jason Hammond, Commanding Officer Naval Air Station Patuxent River and other government, school representatives, first responders, artists and other local personalities. Commissioner Todd Morgan will be interviewed at 8:30 a.m. He will talk about Lexington Park and be asked a few trivia questions about the Park. Commissioner President Randy Guy and Linda Palchinsky of Linda's Café will introduce Tucker Barnes to stuffed ham during a "Tucker Tries It" segment. Pre-taped stops may include parks, Patuxent River Naval Air Museum and United States Colored Troops Memorial. All are welcome and encouraged to wear matching tees and uniforms. Don't forget your signs and banners to promote your local organization across the entire DMV.
This event will promote the Lexington Park community and say "good morning" to our hometown friends and visitors from around the region. The Fox 5 team previously visited Leonardtown in 2010 and 2015. We are anticipating the upcoming Lexington Park visit to be just as memorable.
To view previous FOX 5 Zip trip segments, go to http://www.fox5dc.com/zip-trip.
For questions regarding this event, please contact the St. Mary's County Department of Recreation and Parks at 301-475-4200, ext. *1811.