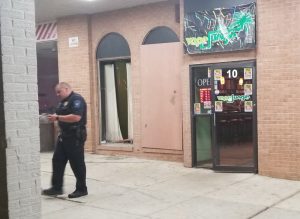 UPDATE 6/26/2018: Vape Jungle was burglarized again on approximately 11:55 p.m., on Monday June 25, 2018.
This is the second burglary in less than 24 hours.
Video from the first burglary can be seen below.
On Monday night the front window was smashed out and property damaged and items stolen.
The St. Mary's County Sheriff's Office Deputies arrived on the scene and a K9 track was conducted, which ended in the area of Great Mills Road. Police located a black male running on foot a short time later in the area of the Comfort Inn on Three Notch Road in Lexington. The male subject police located did not match the description of the person seen on video a short time earlier, however he was in possession of a ski Mask.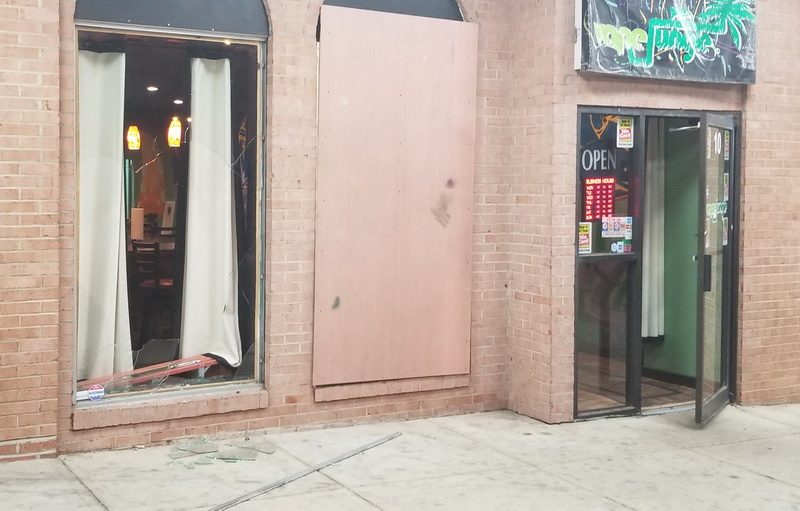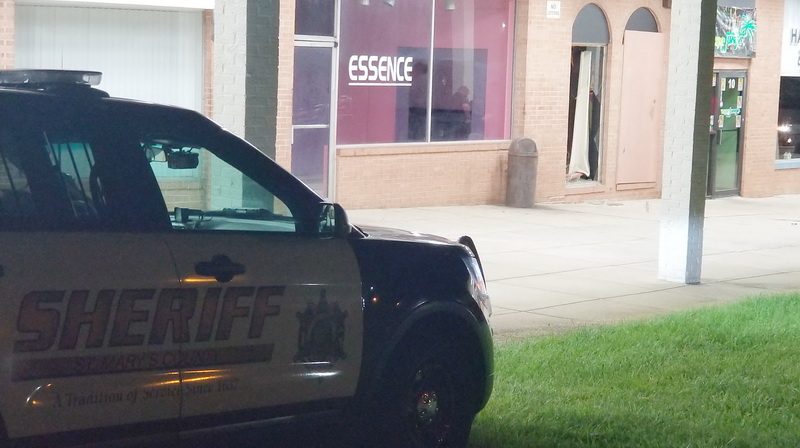 6/25/2018: Vape Jungle located at 21800 N Shangri-La Drive, Lexington Park. was victim to a burglary on Monday June 25, 2018 at approximately 1:10 a.m.
In the video Vape Jungle posted on their Facebook page, four people can be seen  stealing multiple items and destroying property inside the establishment.
Vape Jungle posted the following on their Facebook page:
So this morning around 1:10am these 4 knuckle heads decided is was a good idea to bust the front window of our Lexington Park location and steal a bunch of stuff. We are offering a CASH MONEY REWARD for any information that leads to an arrest of these four criminals!!
Anyone recognize these thieves? Cash money reward leading to an arrest of these scum bags- hopefully someone will recognize their dispositions. We've gotten some good leads but please keep them coming in and please share. This happened at 1:10am in Lexington Park last night. #scum #Bums #thieves #LexingtonPark #VapeJungle
If you have information about the burglary you can contact the store at (240) 237-8334, or by email at [email protected].