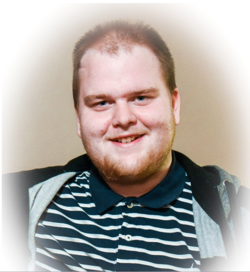 Benjamin Daniel Warring ("Big Ben") 24, of Golden Beach, Maryland passed away on June 24, 2018. Ben was born on February 9, 1994 to David Wayne Warring and Rebecca Lynn Warring of St. Mary's county. Ben was employed at Buddy Lee's Landscaping and Contracting. Ben had finally found a job that he honestly loved, as well as the people he worked with. Ben loved being outdoors; he enjoyed fishing, crabbing, and most of all riding four-wheelers and dirt bikes. He loved hanging out with family and many friends. Benjamin touched each and every one of us in different ways, his smile and laughter was so electrifying. He also had a heart of gold and was always willing to help others.
He was preceded in death by his grandfather Franklin Harris Weaver, grandmother Patricia Ann Weaver, great grandmother Mary Ruth Myers, great grandfather Virgil Myers, great grandmother Edna Eileen Warring and great grandfather, Benjamin Levi Warring. He is survived by his parents David and Rebecca Warring, sister Shannon Warring, grandparents John and Betty Warring, and many dearly loved aunts, uncles, cousins and friends.
Never forgotten, always in our hearts.
Pallbearers: Vincent Wood, Daniel Adams, Tyreke Stewart, Mikie Alderson, Shane Alderson, Austin Weaver.
Honorary Pallbearers: Harry Weaver, Steve Weaver, Shawn Cook, Drew Edger