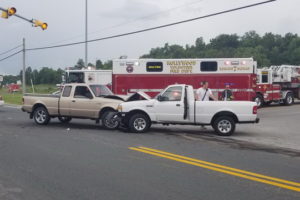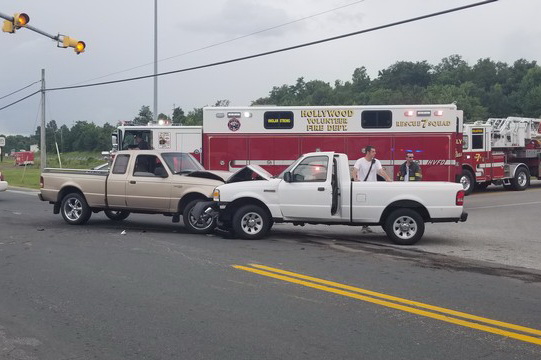 On Friday, July 6, 2018, at approximately 12:40 p.m.,police fire and rescue personnel responded to Mervell Dean Road and Clarkes Landing Road, in Hollywood for the reported serious motor vehicle accident.
Crews arrived on scene to find two Ford Ranger pick-up trucks in the middle of an intersection involved in a head-on collision.
One patient was flown to an area trauma center, and two patients were transported to an area hospital for non-life-threatening injuries.
Police continue to investigate the cause of the crash and updates will be provided when they become available.