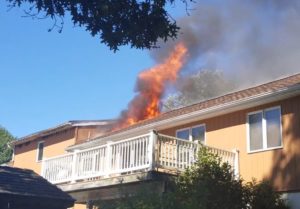 UPDATE: On Monday July 9, 2018 at 10:01 a.m., Volunteer Firefighters from Second District Volunteer Fire Department and surrounding companies responded to 19022 Russell Road, in Valley Lee for a structure fire
The two story single family home owned by Kelly Moore is estimated to be a loss of structure of $50,000 and additional $25,000 in content. Smoke alarms were present and activated, no injuries were reported.
Over 35 firefighters responded and had the fire under control in under 20 minutes.
The Maryland Office of State Fire Marshals responded to the scene to investigate the cause of the fire and determined it to be accidental.
The owner of the home heard unusual noises from the attic of the home prior to the fire. Upon investigation the owner located smoke coming from the ceiling area of the bathroom and called 911.
The investigation revealed the fire was caused by a heat light in the bathroom ceiling that ignited combustible materials.
The occupant of the home was displaced and is being assisted by family and friends.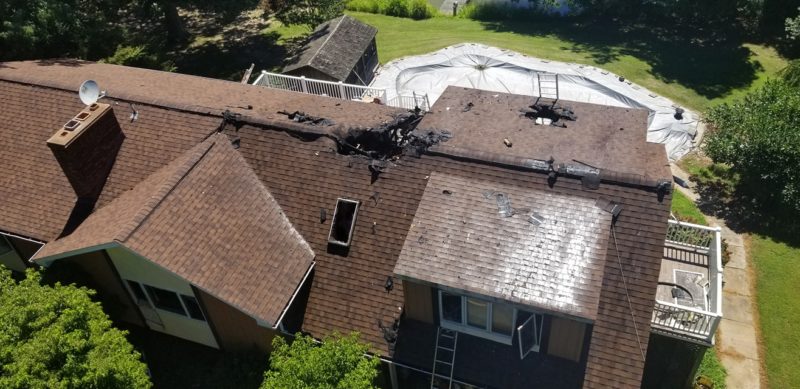 7/9/2018: On Monday, July 9, 2018, at approximately 10:00 a.m., firefighters from Valley Lee, Bay District, Leonardtown, Hollywood, 7th District and the Patuxent River Naval Base responded to 19022 Russell Road, for the reported house fire.
Crews arrived on scene to find  2-story residence with smoke showing, and upon further investigation, found heavy fire in the attic.
Maryland State Fire Marshall were requested to the scene to assist.
The fire was controlled and out in approximately 1 hour.
One single male adult is currently displaced due to the fire and is being assisted by Red Cross.