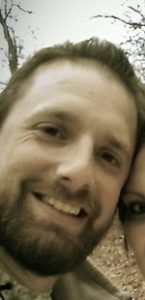 David Lee Miles, Jr. 37 of Hyattsville, MD passed away on July 11, 2018. He was born on July 28, 1980 in Cheverly, MD. David was the loving son of Stephanie Lynn Tavel Reumont (David Goff) of Lusby, MD and David Lee Miles, Sr. (Monica) of Charlestown, WV. David is survived by his children Kaila Nicole Miles and stepdaughter Tommi Lynn Ingram both of Baltimore, MD. Siblings; Tiffany Ann Miles (Nick) of Brookville, MD, Matthew Alexander Reumont (Ashley) of California, MD, Michael Joseph Reumont, II (Cherisse) of Baltimore, MD and his stepfather Michael Joseph Reumont of Avenue, MD.
David grew up in Maryland where he graduated from Fredrick Douglas High school in 1998. He went on to become a reputable sales representative for Verizon. Recently, David worked for the Salvation Army. His favorite hobbies and pastimes included playing basketball with friends, reading, and rooting for his favorite football team, the Washington Redskins.
David was loved by all who knew him and was always willing to lend a helping hand. His smile and charming personality were a bonus to the kind man David was. We mourn the loss of a loving father, son, brother, and friend.
David found comfort in worshiping the Lord and reading the Bible. He is now in the presence of the Lord and reunited with his beloved grandparents. Heaven rejoices in a glorious celebration as he is welcomed home.
The family will receive friends on Saturday, July 28, 2018 from 11:00 AM to 1:00 PM in the Mattingley-Gardiner Funeral Home Leonardtown, MD where a Funeral Service will follow at 1:00 PM in the Funeral Home Chapel with Major Greg Davis officiating. Interment will be private.
Contributions may be made in his memory to the Salvation Army 3304 Kenilworth Avenue Hyattsville, MD 20781.