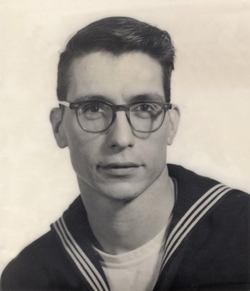 Robert (Bob) Keith Kirkwood, 76 of Waldorf, MD passed away on Wednesday, July 18, 2018 at Waldorf Genesis Center.
He was born on November 30, 1941 in Monroe, MI to the late Robert Harry Kirkwood and Luanna Elizabeth Laprad.
Robert grew up in Monroe, MI. He was enlisted in the United States Navy and proudly served his country until his honorable discharge in 1979. He earned the Armed Forces Reserve medal on September 26, 1970 and was also given the Good Conduct Award and the National Defense Service Medal while serving. Robert had a bachelor's degree in Architecture that he earned from Macomb College. He was employed many years as an Emergency Room Technician for Baptist Medical Hospital in Jacksonville, Fl.
He loved to take care of his vegetable garden and keeping the flowers beautiful in his yard. Many friends and family raved about his great cooking skills, especially his honey and teriyaki pork chops.
He is survived by his daughters Robin Kirkwood of Faulkner, MD and Heidi Brandstetter of Great Mills, MD and his sister Donna Faulkner of Livonia, MI. He had three beautiful grandchildren and three great grandchildren whom he loved to see and spend time with his family and friends. He was preceded in death by his parents and his companion of 26 years, Jon D. Jabaley.
All services are private.
Condolences to the family may be made at www.brinsfieldfuneral.com.
Arrangements by the Brinsfield Funeral Home, P.A.