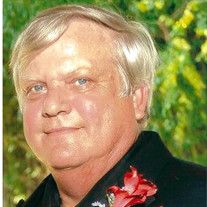 Joseph Ray "Pete" Massey, 66, of Hughesville, Maryland, died on July 14, 2018 at his residence.
Born on March 31. 1952 in Washington, DC, he was the son of the late Edna L. Cooper Massey and William R. Massey. Mr. Massey was a carpenter and worked 50 years with Choice Hotels. He enjoyed fishing and being on the water. Mr. Massey was a loving dad and grandfather.
He is survived by his wife of 39 years, Cherie Massey; daughters Melissa L. (George) Talcott, Amy L. Howard and Megan A. Green; grandchildren Bryan and Abigail Talcott; siblings Edna L. (Roger) Gloden and William (Anna) Massey Jr.; a number of nieces and nephews.
A gathering on Wednesday, July 18, 2018 from 9:30AM to time for service to begin at 11AM at Raymond Funeral Service, P.A., 5625 Washington Avenue, La Plata, Maryland 20646.
Interment will be private.
Memorial contributions may be made to the Hospice of Charles County, 2505 Davis Road, Waldorf, Maryland 20603 or to Park Hill Cemetery Association, 5505 Indian Head Highway, Indian Head, Maryland 20640.