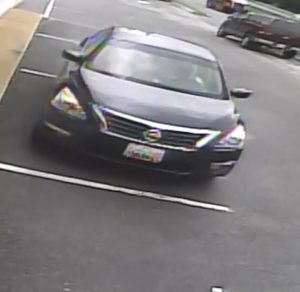 On Wednesday, July 25, 2018 at approximately 2:07 p.m., the Calvert Control Center was notified of a robbery at the Discount Liquor Store located at 5005 Solomons Island Road, in Huntingtown.
The caller advised the store was robbed at gunpoint by two suspects. The first suspect was described as a black male wearing a bright yellow construction style shirt/jacket with silver reflective striping. This suspect displayed a black handgun with a bag over it. The second suspect was described as a heavyset black female with an orange construction style shirt/jacket also with silver reflective striping. The two demanded money at which time the clerk gave the suspects an undisclosed amount of money from the cash drawer.
The suspects fled the store in a black 4-door Nissan passenger car bearing a Maryland tag. The vehicle was last seen fleeing northbound on Route 4. Calvert County Sheriff's Detectives are actively working this case.
If anyone has any further information they are asked to contact Detective Wayne Wells at 410-535-1600 ext. 2595 or Wayne.wells@calvertcountymd.gov.