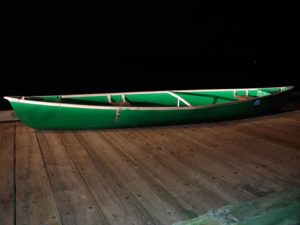 On August 26, 2018 at approximately 2:30 a.m., police fire and rescue responded to the Bushwood Wharf Pier on Bushwood Road, in Bushwood, for the reported subject in distress in the water.
Crews arrived on scene to see one person in the Wicomico River, about 300 yards away from land holding onto an overturned canoe.
Seventh District Volunteer Fire Department Boat 5 arrived on scene and rescue measures were started, upon arrival they found two subjects in the water holding on to the canoe, Boat 5 got both subjects out of the water and brought them to awaiting emergency medical services where one patient signed patient care refusals on the scene, and one pediatric patient was taken to an area hospital with unknown injuries.