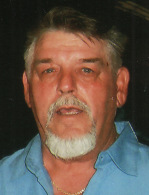 Joseph "Joe" James Reigle, Sr., 73 of Leonardtown, MD formerly of Washington, DC passed away on August 28, 2018 in Leonardtown, MD. Born October 14, 1944 in Washington, DC, he was the son of Frances Virginia Johnson of Emmittsburg, MD and the late Vincent Reigle.
Joe is survived by his children: Alyssa (Michael) Sullivan of Leonardtown, MD, James (Hannah) Reigle of Myrtle Beach, SC, Ronnie (Jason) Orr of Winchester, VA, Tina Reigle of Winchester, VA, Joseph (Tonya) Reigle, Jr. of Cambridge, MD, and sister; Ronnie (Robert) Moorman of Rocky Ridge, MD, also survived by 20 grandchildren and 4 great-grandchildren, he was preceded in death by his infant son Robert Reigle and infant daughter Arianna Reigle and sister Barbara Reigle.
Joe was the owner of A&J Painting for 48 years.
The family will receive friend on Friday, August 31, 2018 from 11:00AM to 1:00PM in the Mattingley-Gardiner Funeral Home, Leonardtown, MD where a Funeral Service will be held at 1:00PM with Bishop William McClean officiating. Interment will follow in Trinity Memorial Gardens, Waldorf, MD.
Pallbearers will be: Michael Sullivan, James Reigle, Gerald Simms, Roger Messer, Jason Orr and Mike Dean.