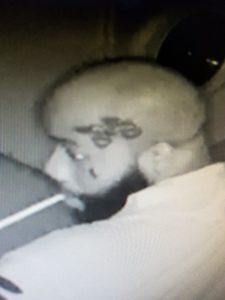 On Saturday, September 8, 2018, at approximately 9:25 p.m., Deputy P. Henry of the St. Mary's County Sheriff's Office responded to Chancellors Run Apartments at Chancellors Run Court, in Great Mills for the report of a suspicious incident.
Upon arriving contact was made with the employee who said an unknown black male had entered the laundry room, and defecated and urinated on the floor.
The St. Mary's County Sheriff's Office is seeking the identity of the person shown in the video below.
The lights were off in the laundry room and the suspect was unaware that there were night vision high definition video surveillance cameras capturing the property destruction/vandalism.
Anyone with information about the identity of the suspect or this incident is asked to call deputy Phillip Henry at 301-475-4200, ext. *8012 or email him at phillip.henry@stmarysmd.com.