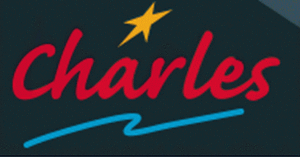 It's been more than four years since the state legislature voted to legalize medical cannabis, and growers, processors, and dispensers are beginning to open throughout Maryland. Charles County is home to three medical cannabis dispensaries and one processor. We recently spoke with two dispensaries— Chesapeake Apothecary LLC and Dispensary Works, both of White Plains.
Getting Started in the Industry
Like many of us, Sharron Sample, owner of Dispensary Works, said she was initially close-minded about cannabis. "I had retired from a long, rewarding career with NASA, and though my position wasn't in science, I have the utmost respect for science," said Sample. "When my son and nephew approached me about cannabis, they provided current research on its benefits to health. I knew then it was the right thing to do."
Chesapeake Apothecary Founder Seth Erlin was inspired and informed by the diagnosis and suffering of his aunt who had ALS. He accompanied his aunt during several family visits to Colorado for medical cannabis, from which she experienced substantial pain relief, comfort, and increased functionality. After Maryland legalized medical cannabis, Erlin left his successful career in culinary arts and a life abroad to return to his hometown of La Plata.
Why Charles County
As a La Plata native, with family roots and business contacts here, Charles County was an easy location choice for Erlin in starting Chesapeake Apothecary. He connected with a former classmate, Garen Stephens, at their 10-year class reunion for La Plata High School, and they agreed to do business together. Stephens had spent many years working in recruiting, staffing, and IT across the globe and now serves as the Operating Manager for the business.
When Dispensary Works was looking for a location, Maryland-native Sample said, "Charles County was the most forward-thinking, welcoming county to us. They passed their rezoning prior to us having to submit our applications. Some dispensary licensees still don't have a location because they are still trying to get approvals in other counties."
Paving the Way and Educating the Public
Medical cannabis is a new industry without a history of tried and true practices to build on. There are only 500 to 600 people in Maryland in the cannabis industry, with around 50 stores. Our businesses are one of the first. "We're putting together something that hasn't been done before," said Stephens.  "That's exciting to me."
Erlin and his staff have trained on the West coast and shadowed other dispensaries, and much of their work includes educating the public. They consider themselves the face of the program, are patient-focused, and responsible for educating on the values of medical cannabis.
"We really try to learn and take value in what our patients want and need," said Erlin. "We spend a lot of time tracking what works for our patients and delivering that in the form of educational classes and helping patients understand what the medicine is and what the alternatives are. There's not a lot of info provided from the State to the general public, so we're responsible for that too."
Both business pride themselves in their knowledge of the product, regulations, and ability to help customers select products to help them.
It's Not Just for Smoking
An important part of educating the public includes the different forms of cannabis and ways of consumption. Sample said, "Every day I find someone who doesn't know that there are forms of cannabis that don't have to be smoked, and there are forms with no psychoactive effect. For example, many of us have read about children with seizures. The cannabis product they use has nothing in it to make them high, and it is very effective in stopping and preventing seizures."
Cannabis is available in dried product to smoke or inhale, but it is also available in oils that can be ingested and topicals such as lotions. With a background in the culinary arts, Erlin is interested more in infusions and alternative ways of consumption other than smoking and vaporizing. Those would include items that are more familiar to the patient/public.
Giving Back to the Community
Erlin said his business is always looking for ways to give back to the community. Chesapeake is committed longer term to creating an assistance fund to empower the underserved with the resources and product needed to treat their ailments. They also sponsor the annual Dingman Center for Entrepreneurship Pitch Dingman Competition in which University of Maryland students compete for more than $30,000 in start-up funding. Erlin said, "We want to give back to the community and to build something that's going to be around for a while."
"I especially enjoy seeing testimonies of people who live 10 minutes from here," said Stephens.
According to Sample, the most important way they give back to the community is through helping individual residents with medical conditions.  She said, "A customer told me the other day we had changed her life – not just because we have cannabis available to sell, but because we counseled and helped her pick the best product to relieve her pain."
She said, "We continually look for ways to be better neighbors to businesses and residents of Charles County.  Now that we have been open for a few months, we'll focus on finding more ways to do that."
Future Plans
Looking to the future, Erlin plans to have more town halls and informational classes for the public. He also wants to add patient wellness programs, including yoga and meditation.
Sample said, as research and education continues, she hopes to see many more physicians and customers considering cannabis as a safe alternative to traditional medications. "Every day new discoveries are made about how and why elements of cannabis are effective in treating many illnesses," she said.
We have featured two of Charles County's dispensaries here, but Charles County also has one medical cannabis processor; efforts are underway to bring a grower to the County. Look for a future blog on those new developments.
Originally Posted by: Economic Development Team on Tuesday, September 11, 2018
at http://www.meetcharlescounty.com/blog/2018/09/11/default/cannabis-as-medicine-a-new-frontier-in-charles-county/