Highest Participation Since 2008; Apprenticeships Provide Expanded Opportunities for Maryland Workers and Employers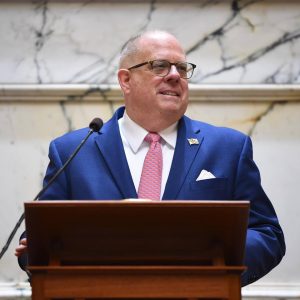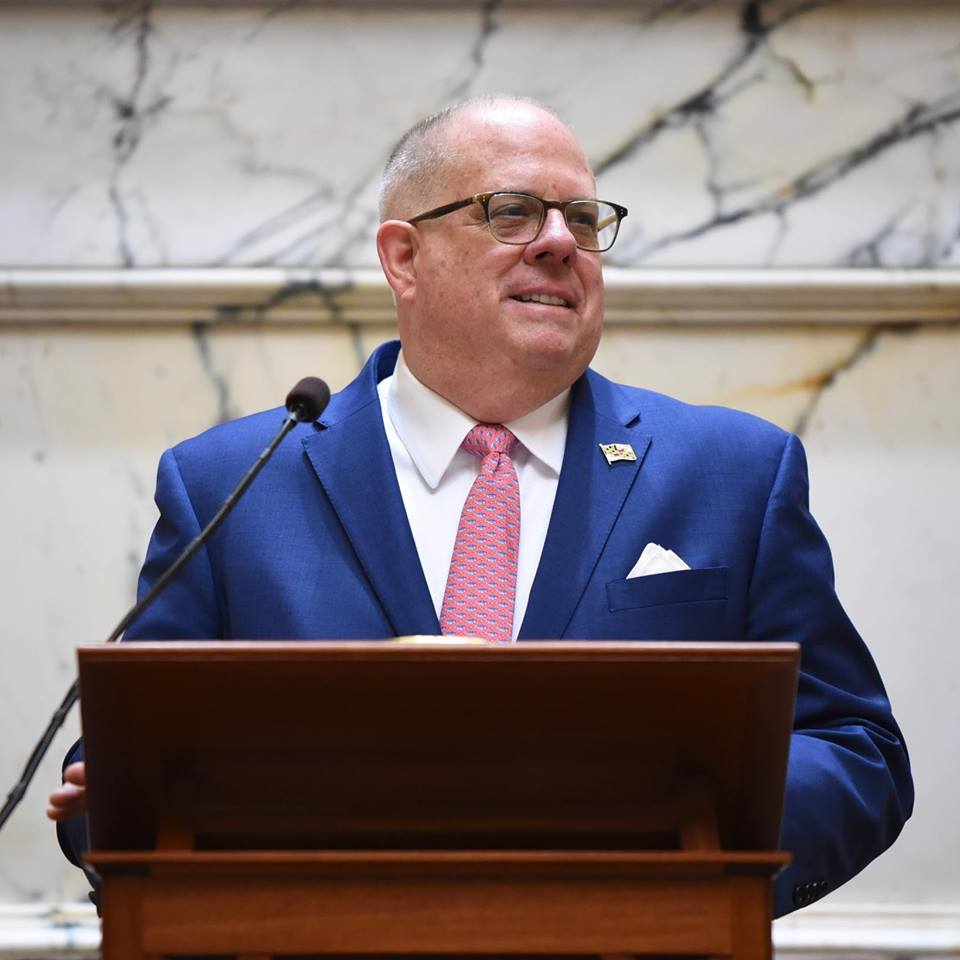 Governor Larry Hogan and Labor Secretary Kelly M. Schulz today announced that Maryland has reached more than 10,000 registered apprentices currently earning and learning in the Maryland Apprenticeship and Training Program – the highest participation rate since 2008. The announcement was made during the September meeting of the Maryland Apprenticeship and Training Council (MATC), where five new apprenticeship programs were created or reactivated. The creation of these programs marks another milestone with 23 new programs created and 11 programs reactivated in 2018 – the most since 2003.
"Today, we have more registered apprentices in Maryland than we have had in a decade, strengthening our workforce and boosting the competitiveness of our state economy," said Governor Hogan. "This incredible achievement demonstrates our administration's commitment to expanding opportunities and building lasting career pathways for Marylanders."
The Maryland Apprenticeship and Training Program (MATP) has included 10,000 apprentices only once before in its history. Following the economic recession in 2008, the number of registered apprentices dropped dramatically, hitting a low of just over 7,000. Crossing the threshold of 10,000 apprentices affirms Maryland's commitment to Registered Apprenticeships as a valuable workforce development tool for building and strengthening the state's talent pipeline.
"This milestone exemplifies the administration's commitment to and investment in Registered Apprenticeship," said Secretary Schulz. "Governor Hogan has changed the business climate in Maryland for the better, encouraging more employers to view apprenticeship as a valuable option. Thanks to his commitment and the hard work of our apprenticeship family, more than 10,000 Marylanders are on their way toward rewarding, long-lasting careers."
With the help of MATP partners – the Maryland Department of Labor staff, the Maryland Apprenticeship and Training Council members, partner agencies such as the Maryland State Department of Education, the program's 150 apprenticeship sponsors, and the more than 3,700 participating employers – the Maryland apprenticeship program has made significant changes and investments that have worked together to strengthen the program and meet the needs of a greater number of employers and apprentices throughout the state.
Over the past four years, the Maryland Apprenticeship and Training Program:
Was transferred to the Division of Workforce Development and Adult Learning, enabling the use of additional resources;
Secured just over $4 million from the U.S. Department of Labor to accelerate and expand the program;
Created more Registered Apprenticeship programs and attracted more apprentices to enroll in these programs than ever before;
Introduced Registered Apprenticeship to new industries and underrepresented populations across the state;
Achieved significant milestones for Registered Apprenticeship both in the state and country, further cementing Maryland as a national leader; and
Expanded capacity and developed highly innovative practices to ensure the continued growth of this critical program in the future.
Among the programs approved at the September MATC meeting was the National Association of Insurance Professionals, Inc. program for insurance professionals, the first of its kind in Maryland. The program will train apprentices to be licensed with the state of Maryland in property and casualty as well as life, accident, and health insurance.
Also at the September meeting, TranZed Apprenticeship Services, LLC, Maryland's first sponsor in IT, cybersecurity, and digital and social media, expanded its offerings with new occupations in data science and analytics and secure software programming. Currently, 26 apprentices are employed through TranZed's program at various Maryland companies. Last week, TranZed graduated Maryland's first two cybersecurity apprentices after 18 months with Alliance Technology Group in Hanover. The company has retained the apprentices as full-time employees.
In addition, the council welcomed several new apprenticeship opportunities in manufacturing:
The Community College of Baltimore County (CCBC) became the third community college to be approved as an apprenticeship sponsor. CCBC has a 40-year history as a provider of related instruction for apprenticeship programs, including manufacturing, construction, and automotive. In its new role, CCBC will coordinate its own apprenticeship program for the occupation of machinist.
Baltimore-based Danko Arlington, Inc., a registered sponsor with Maryland since 1967, reactivated its CNC machinist apprenticeship program after being dormant for 22 years.
Verso Corporation, one of the largest employers in Western Maryland and a sponsor since 1969, reactivated its instrument-industrial maintenance technician apprenticeship program after being dormant for four years.
Middle River Aircraft Systems Joint Apprenticeship Committee became a new sponsor, launching programs for five manufacturing-related occupations in partnership with United Automobile Insurance Company, Aerospace and Agricultural Implement Workers of America, and United Automobile Workers Local 738.
Lastly, the council approved the addition of seven new eligible employers for the state's youth apprenticeship program called Apprenticeship Maryland. These employers, located in Washington and Frederick Counties, include Dustin Construction, FJB Engineering, Toothman Orthodontics, Associated Builders and Contractors Cumberland Valley Chapter, Caldwell Manufacturing, Electromet Corporation, and Valentine Electric.
Apprenticeships are full-time jobs that include on-the-job training and classroom instruction, allowing apprentices to earn while they learn. Anyone 18 years of age or older can be a registered apprentice. Businesses and job seekers interested in apprenticeships are invited to contact [email protected] or call 410-767-2246.