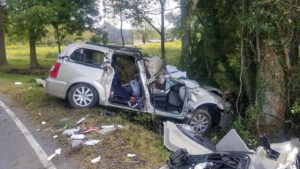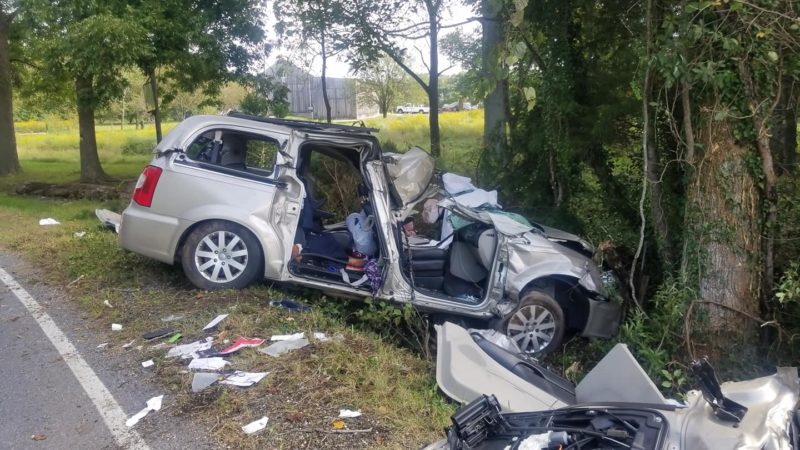 On Saturday, September 29, 2018, at approximately 10:10 a.m., police fire and rescue personnel responded to the area of St. Johns Road, and Sandy Bottom Road in Hollywood, for the reported serious motor vehicle accident with one trapped.
Crews arrived on scene to find a single vehicle off the roadway and into a tree, with the single occupant heavily trapped.
After approximately 15 minutes, fire and rescue crews extricated the patient from the vehicle, and turned them over to waiting emergency medical services.
The single occupant/operator, a 32-year old female, was transported by ambulance to an area trauma center with unknown injuries. One firefighter was transported from the scene by ambulance to an area hospital with unknown injuries.
The cause of the crash is still under investigation, and updates will be provided when they become available.
All photos are courtesy of Hollywood Volunteer Fire Department.