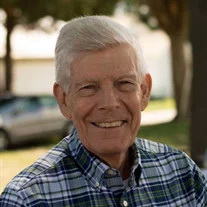 Mr. Donald M. Cornwell, Sr., 78, of Dunkirk, MD, passed away peacefully in his home after a long illness on Monday, October 29th, 2018. Don was a native of Washington, DC and the tenth of 12 children born to Norman and Mary Rose Cornwell. Don married his wife of 55 years, Toni Lynn (Wimmer) Cornwell in 1963 and subsequently served 2 years in the US Army. Upon leaving the Army, Don studied HVAC systems and worked as a field service technician before moving to Ferguson/Lyon & Conklin as an inside technical sales representative and HVAC instructor.
Don won several awards from Trane for his excellent customer service and his ability to troubleshoot difficult HVAC systems before retiring in 2004. Don was a Sunday school teacher and deacon for many years and loved his church family at Dunkirk Baptist Church. Don is survived by his wife Toni Lynn, his son, Don Jr., daughter-in-law Camilla, and his grandchildren, Steffen and Maia. He is also survived by his brother in Christ and kidney donor, Mr. Greg Grosso.
Services for Mr. Cornwell will be held at Lee Funeral Home Calvert, P.A. 8200 Jennifer Lane in Owings, MD, with two viewings on Thursday, November 1st at 2-4PM and 6-8PM; the funeral will be held on Friday, November 2nd at 11AM, followed by interment at Resurrection Cemetery in Clinton, MD at 12:30PM.