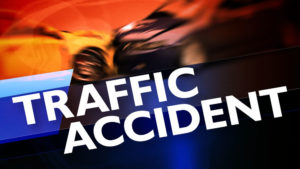 On November 14, 2018 at approximately 5:57 p.m. members of the Calvert County Sheriff's Office Patrol Bureau and Crash Reconstruction Team were dispatched to Southern Maryland Blvd (MD 4) and Brickhouse Road in Dunkirk, for a motor vehicle collision.
The preliminary investigation of the collision revealed a 2012 Jeep Grand Cherokee, driven by a 17-year-old from Dunkirk, was traveling northbound on MD 4 approaching Brickhouse Rd. A 2012 Hyundai Elantra, driven by another 17-year-old from Dunkirk, was attempting to make a left turn from Brickhouse Rd onto southbound MD 4. The Hyundai failed to yield the right of way to the Jeep. The front of the Jeep struck the driver side of the Hyundai. The Jeep came to rest in the median of MD 4. The Hyundai traveled across southbound MD 4 and struck an embankment on the southbound shoulder.
Due to injuries from the crash, the driver of the Hyundai was flown by Medevac to Med Star in Washington DC and is listed in serious but stable condition.
The driver of the Jeep refused medical treatment and was released from the scene with no injuries.
Preliminary Investigation shows that the Hyundai Driver's Failure to Yield the Right of Way contributed to this crash.
The collision is under investigation by Sgt. T. Phelps of the Crash Reconstruction Team.
Anyone with additional information regarding the collision is asked to contact the Calvert County Sheriff's Office at 410-535-2800 or e-mail the investigator at [email protected] .