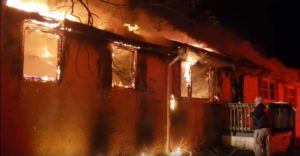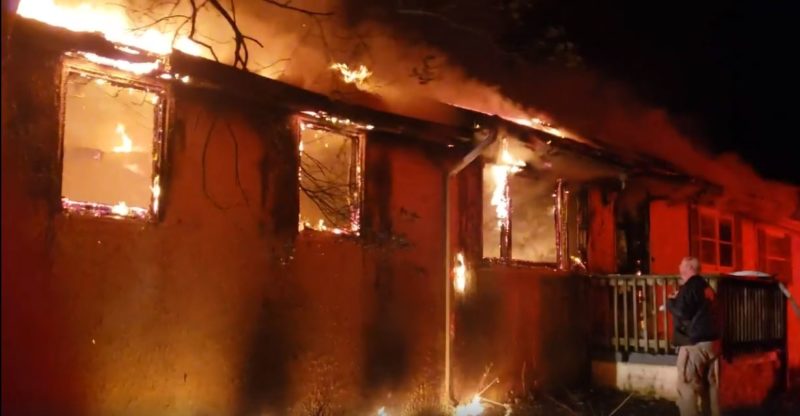 UPDATE 11/16/2018: According to the Office of the State Fire Marshal, the occupant of the residence at 36817 Sandy Lane, in Bushwood, discovered the fire located in a living space of the residence.
The total monetary loss to the structure and contents was estimated at $100,000.
The occupant was able to escape without injury; however, three dogs perished as a result of the fire.
The cause of the fire remains under investigation.
Anyone with any information regarding this incident is asked to contact the Office of the State Fire Marshal, Southern Regional Office, at 443-550-6834.
11/15/2018: On Thursday, November 15, 2018, at approximately 6:40 p.m., Volunteer Firefighters from Seventh District, Hollywood, Leonardtown, Mechanicsville and Charles County responded to 23123 Pleasant Lane and Maddox Road, in Bushwood for the reported structure fire with multiple animals trapped.
Crews arrived on scene within 5 minutes of dispatch and advised a house is fully engulfed with fire showing from multiple sides.
The homeowner advised a space heater had exploded, and that multiple puppies were still trapped inside the residence.
During firefighters primary search of the residence, three dogs were recovered and pronounced deceased on the scene.
No other injuries were reported.
The Maryland State Fire Marshal responded to the scene to investigate.
Updates will be provided when they become available.