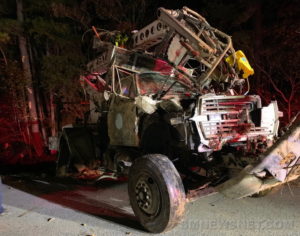 On Friday, November 16, 2018, at approximately 3:05 p.m., police fire and rescue personnel responded to the area of 18371 Three Notch Road, and Hill House Farm Lane, for the reported motor vehicle accident.
Crews arrived on scene to find a large commercial vehicle off the roadway and in a ditch, with the single patient out of the vehicle.
The 47-year-old male driver was transported to an area hospital with minor injuries.
Police continue to investigate the cause of the crash, and updates will be provided when they become available.