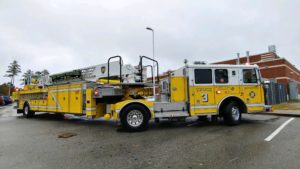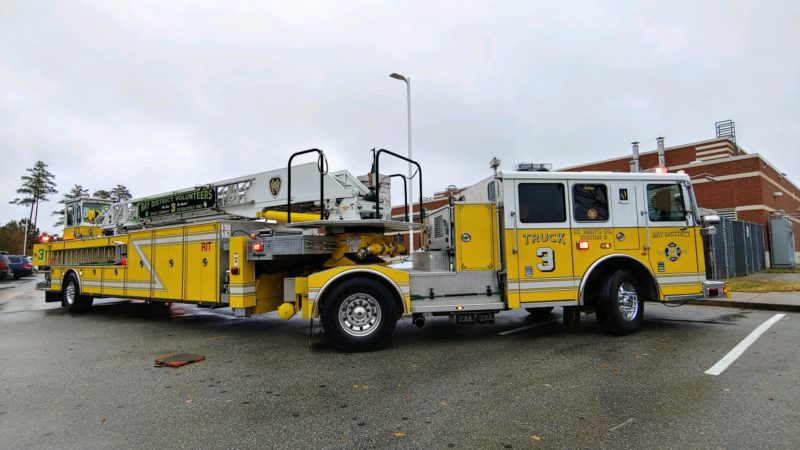 On Monday, November 26, 2018 at approximately 1:45 p.m., Firefighters from Bay District and NAS Patuxent River fire departments responded to George Washington Carver Elementary School, located on Carver School Boulevard, in Lexington Park, for the reported fire.
Crews arrived on scene to find nothing evident on all sides of the building, with students and staff evacuating.
After investigating a slight haze of smoke in the gymnasium, firefighter extinguished a small fire in a light fixture, and found a tennis ball in the ceiling on fire. Crews searched for extensions and found none.
All units returned to service after approximately 25 minutes.