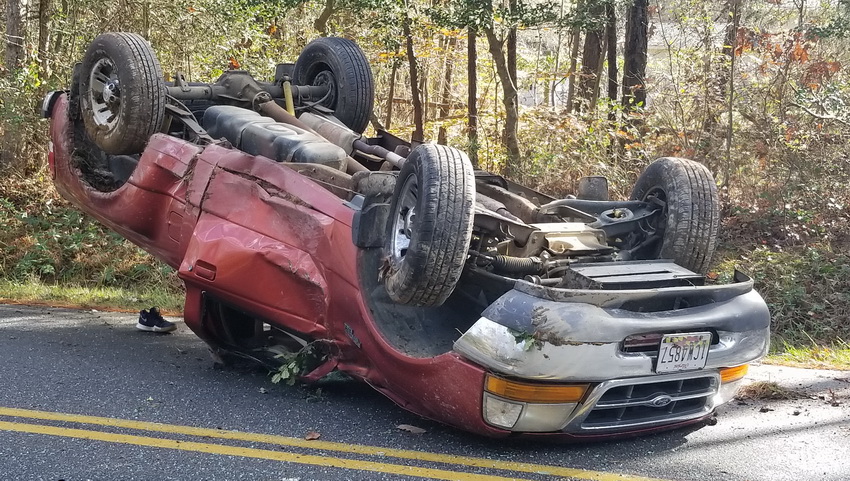 On Monday, December 3, 2018 at approximately 11:40 a.m., police fire and rescue personnel responded to Fairgrounds Road, in the area of Cartwright Road, in Leonardtown for the reported motor vehicle accident with one vehicle overturned.
Crews arrived on scene to find a single vehicle in the roadway on its roof, with the single occupant out of the vehicle.
The single occupant/operator signed a patient care refusal form on the scene.
Maryland State Police continue to investigate the cause of the crash.