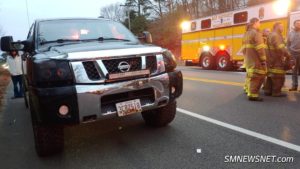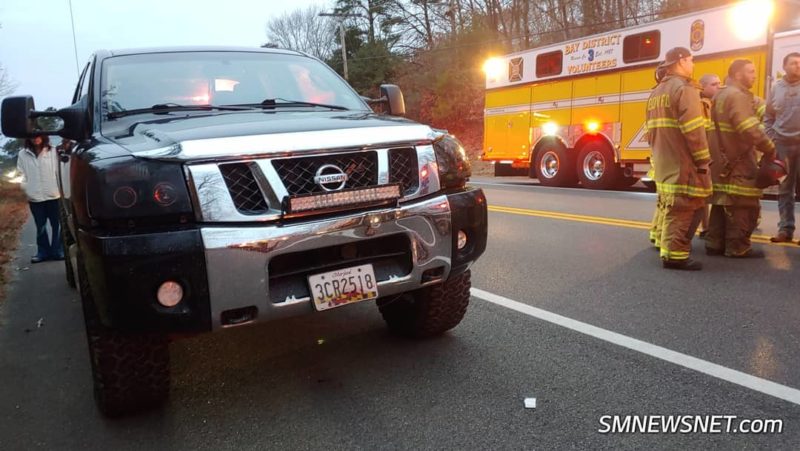 Pedestrian Struck by Vehicle on Point Lookout Road – and On December 5, 2018 at approximately 6:50 a.m., police fire and rescue personnel responded to the area of Point Lookout Road, and Adkins Road, in Great Mills for the reported motor vehicle accident involving a pedestrian.
Crews arrived on scene to find a male on the ground underneath a black pickup truck.
The patient want transported by ambulance to an area hospital with unknown injuries.
Police continue to investigate the cause of the crash and updates will be provided when they become available.