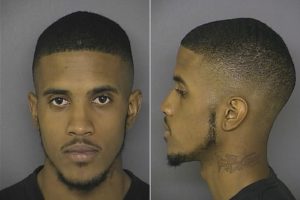 UPDATE 12/10/2018: On Saturday, December 8, 2018 at approximately 3:35 pm, Troopers from the Maryland State Police Leonardtown Barrack responded to the parking lot of the Weis in Lexington Park, for the report of an assault.
Upon arrival, it was revealed the victim, Zachary M. Sawyer (28) suffered two stab wounds to his back after an altercation with the suspect, Charles H. Thompson Jr. (24).
Thompson Jr. fled the scene prior to police arrival. Sawyer was transported to Prince George's County Hospital via Maryland State Police helicopter, Trooper 7, with non-life threatening injuries.
Investigation revealed Sawyer and Thompson Jr. know each other, this was not a random act of violence.
As a result of this incident, there is an active arrest warrant for Charles Thompson Jr., charging him with Assault 1st & 2nd Degree.
Attempts to locate Thompson Jr. are on-going.
The incident is under investigation, anyone with information is urged to contact the Leonardtown Barrack Duty Officer at 301-475-8955.
Case #18-MSP-053246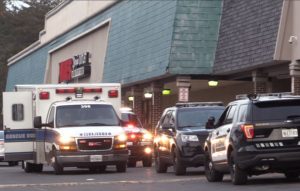 12/8/2018: On Saturday, December 8, 2018 at approximately 3:30 p.m., police and emergency medical services responded to 21600 Great Mills Road, at the Weis Markets for the reported stabbing.
Crews arrived on scene to find a male victim in his 20's suffering from multiple stab wounds to his back.
The patient was transported to Millison Plaza where Maryland State Police Helicopter Trooper 7 transported him to an area trauma center for his injuries.
No suspect information has been released at this time and police are currently investigating the incident.
Updates will be provided when they become available.