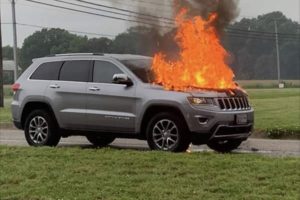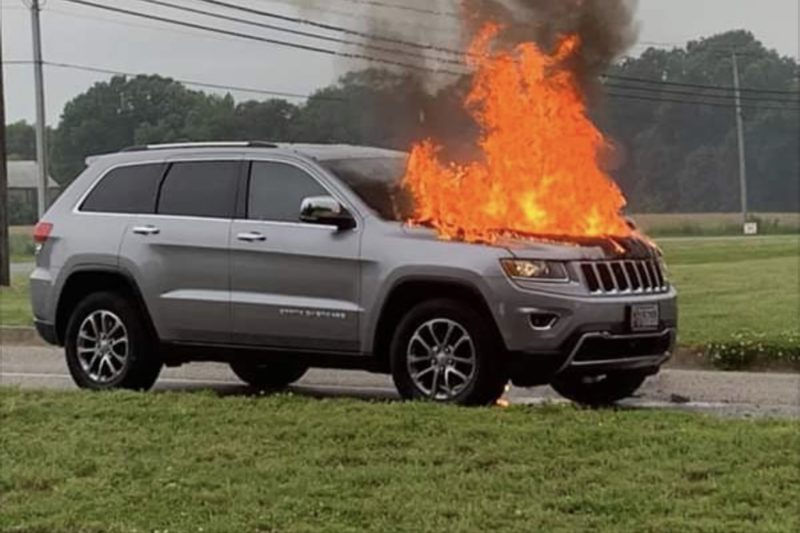 On Saturday, May 11, 2019, firefighters from Prince Frederick Volunteer Fire Department responded to the area of Jibsail Dr and Route. 231., in Prince Frederick, for the reported vehicle fire.
Firefighters from Prince Frederick were in the area after returning from a medical call, Brush 2 ran the call in addition to the Engine and subsequently extinguished the fire before the Engine arrived.
The driver and passenger both made it out of the vehicle safely and no injuries were reported. The cause of the fire has not yet been determined.
Mrs. R. Phelps, the owner of the SUV, said on social media, "Thank you to the Prince Frederick Fire Department who put the fire out and the Calvert County Sheriff's deputy who took care of the report and towing. Thank you to the people who stopped to help us and offered us rides."
Updates will be provided when they become available.
Photos are courtesy of the owner, and the Prince Frederick Volunteer Fire Department.