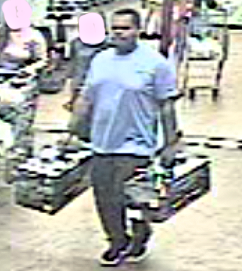 The St. Mary's County Sheriff's Office is seeking the identity of the person pictured.
On Wednesday, May 8, 2019, at 9:38 p.m., the suspect walked out of the California Walmart store with two "hoverboards" without paying for them.
The suspect was last seen getting into a gold-colored SUV operated by a white female with two young black males in the rear seats.
Anyone with information about the identity of the suspect or this incident is asked to call Deputy Richard Forbes at 301-475-4200, ext. *8048 or email richard.forbes@stmarysmd.com. Case # 26993-19