Secures daughter's $50,000 winning ticket from Sept. 7 drawing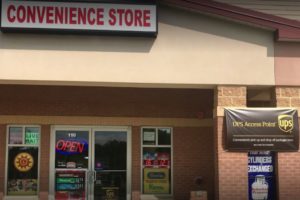 Moving one's belongings from one place to another is, at best, a hectic process. There are many things to remember, to keep track of and safeguard. Luckily, a Laurel woman had her mother helping with the move and her mom found a forgotten $50,000 winning Powerball ticket.
"I almost never buy tickets," said the state government employee, "maybe once or twice a year." For reasons she can't explain, the 33-year-old felt that infrequent urge to play a Lottery game on Sept. 5. She visited True Convenience Store at 8030 Matthews Road in Bryans Road. "I decided to get a ticket and the first sign I saw was for Powerball, so that's what I bought."
She let the terminal pick her numbers for the Sept. 7 drawing and went on her way with her $4 quick-pick ticket.
A few weeks later, the Prince George's County woman was in the midst of a move. "By then, the ticket had disappeared from my mind. I just had so much to do and everything I owned was in boxes here and there. If she (her mom) hadn't noticed the ticket in a pile of papers, I never would have."
Her mom joined her at Lottery headquarters to claim the prize. Mom confessed, "I was snooping a bit, figuring out what was trash and what wasn't, when I saw the ticket. I decided to check on it – just in case."
Both mother and daughter were surprised to learn of the $50,000 prize. "She stayed calm," Mom said of her daughter, "but I could tell she was shocked and very excited." The happy Powerball winner plans to invest most of her prize after setting a little aside for a vacation. Her third-tier win is one of 39 $50,000 Powerball prizes Marylanders have taken home so far in 2019.