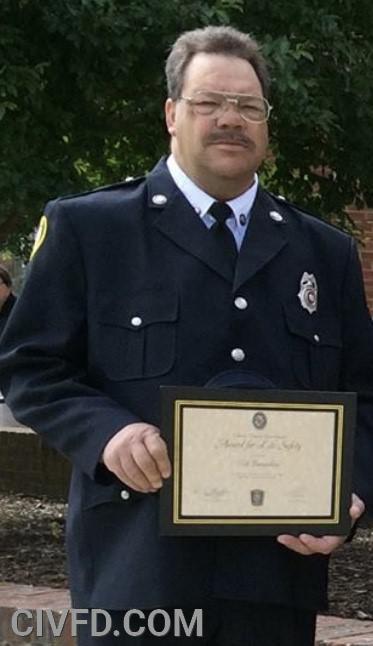 Robert J. Bornschein, 55, of Newburg, MD, passed away Jan. 23, 2020. A celebration of life will be held at the Cobb Island Volunteer Fire Department on Feb. 1, 2020 at 11 am, Pastor Joe Blanton officiating.
Bob was born in New York April 24, 1964 to Robert and Elizabeth Bornschein. He graduated from Stephan Decator High School in Sigonella, Italy.
Bob held various jobs during his life including Field Supervisor for a General Contractor, heavy machine operator, carpenter, Emergency Medical Technician, ambulance driver and most recently a drivers education instructor, a job he truly enjoyed.
He is survived by his father Robert Bornschein of Corpis Christi, Texas.
He is preceded in death by his wife Darla, his mother Elizabeth and sister Jacqueline.
Bob was a member of the Cobb Island Baptist Church, Patuxent Aeromodelers, Harley Davidson Group of Mechanicsville and the Cobb Island Volunteer Fire Department as a volunteer fire fighter and emergency medical technician.
Bob had a passion for photography, enjoyed riding his Harley Davidson, boating on the Potomac River and spending time with friends and family.
In lieu of flowers memorial donations may be given to the Cobb Island Volunteer Fire Department and EMS or the Cobb Island Baptist Church.

We regret to announce the passing of Past Member Robert J. Bornschein (Bob), April 24, 1964 – January 23, 2020.
Bob joined our department in February 2008. Bob was very active operationally during his time as a member with the Cobb Island Volunteer Fire Department and EMS. He was recognized as one of our Top EMS Providers during our annual awards banquet. Bob was awarded in 2015 a Life Saving Award along with other department members from the Charles County Commissioners and the Southern Maryland Volunteer Firemen's Association for their life saving efforts on a CPR call.
He achieved successful completion in:
Fire Fighter I
Haz-Mat Operations
Emergency Vehicle Operator
Pump Operator
CPR
EMT
Bob had a heart of gold and made friends with everyone he came in contact with. Please keep him and his family in your thoughts and prayers during this sad time.
At this time arrangements have not been made available.