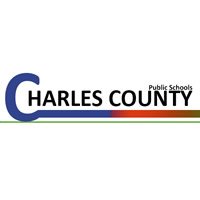 Charles County Public Schools (CCPS) is sponsoring summer enrichment camps for students in kindergarten through Grade 8. Camps begin the week of June 22 and run through the week ending on July 24. More than 40 sessions are available; camps run Monday through Friday. Parents can choose from morning or afternoon sessions. A lunchtime activity period is available.
Registration begins Monday, March 2 on the CCPS website at https://www.ccboe.com/index.php/summer-camps-2020. Cost is $90 per camp session. Students should be registered by the grade level they will begin at the start of the 2020-21 school year. Morning sessions operate from 8 a.m. to 11 a.m. and afternoon sessions run 12 p.m. to 3 p.m. The lunchtime activity period is 11 a.m. to 12 p.m. and is $10 additional per week.

All camps are located at Mattawoman Middle School in Waldorf. Mattawoman is located at 10145 Berry Road in Waldorf. Camps for students entering kindergarten are located at Berry Elementary School. The address for Berry is 10155 Berry Road in Waldorf. Transportation is not provided.
Space is limited and camps are filled on a first come, first served basis. A complete list of camps, including descriptions and times offered, is posted at https://www.ccboe.com/index.php/summer-camps-2020. The lunchtime activity period includes supervision and free lunch from the Summer Meals program.
A walk-in registration is set for 3 to 6 p.m. April 21 at the CCPS Jesse L. Starkey Administration Building, 5980 Radio Station Road in La Plata. During the walk-in registration, parents can pay by cash or check and work with a staff member to register.
Financial assistance is available for families who qualify. Some camps require extra fees to cover materials. The camp schedule is subject to change. All cancellations will incur a $5 processing fee. Call Alicia Briscoe at 301-934-7369 or [email protected] for more details or assistance.