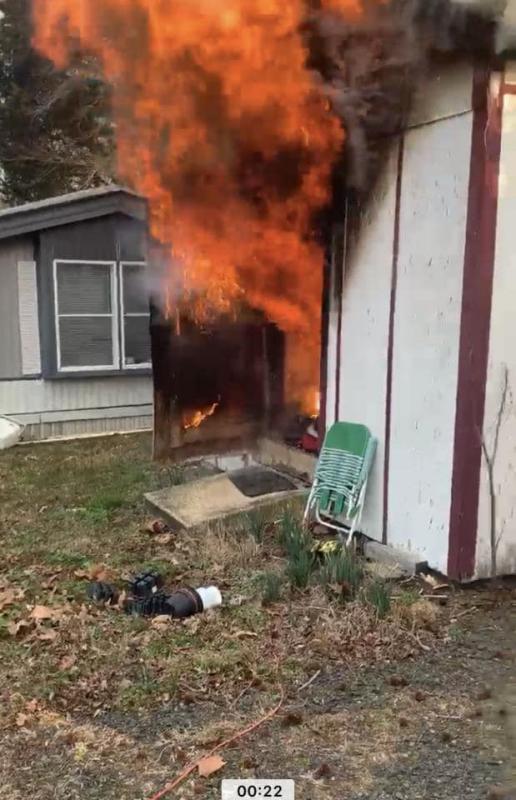 On Monday, March 2, 2020, at approximately 7:45 a.m., firefighters from Hollywood, Leonardtown and Bay District responded to 24701 Sotterley Road in Hollywood, for the reported structure fire threatening other structures.
Crews arrived on the scene to reported fire showing from a 24×30 shed with extensions to another shed and threatening a nearby trailer.
The fire was placed under control in approximately 10 minutes. Crews remained on the scene performing overhaul and checking for hot spots and units returned to service within an hour.
The cause is unknown and the fire is not currently under investigation.
No injuries were reported.
All photos courtesy of the Hollywood Volunteer Fire Department. http://www.hvfd7.com/