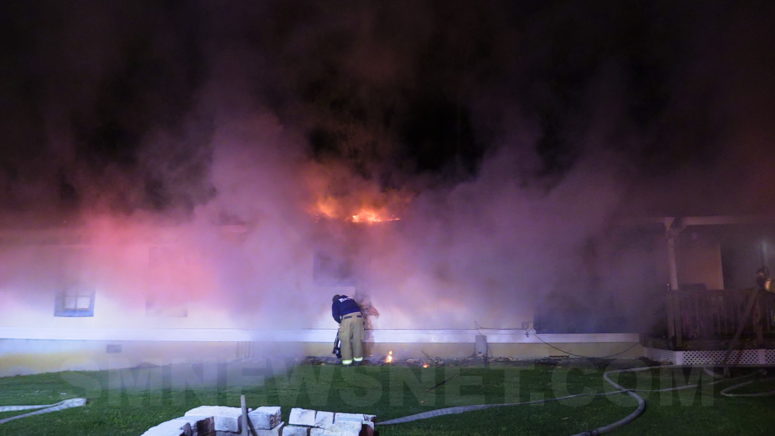 On Friday, April 10, 2020, at approximately 5:14 a.m., firefighters from Bay District, NAS Patuxent River, Ridge, Valley Lee, and Hollywood responded to 19801 Sam's Way and Leachburg Road in Lexington Park, for the reported trailer on fire.
Crews arrived on the scene to find fire showing from a single wide trailer.
Firefighters made entry and found fire in the middle of the trailer with extensions into the attic/roofing and eaves of the residence.
The fire was controlled in under 15 minutes, with firefighters extinguishing the fire in approximately 30 minutes.
No injuries were reported.
Witnesses/neighbors reported they woke up to a popping noise and looked outside to see the trailer on fire and called 911.
The cause of the fire is currently unknown.