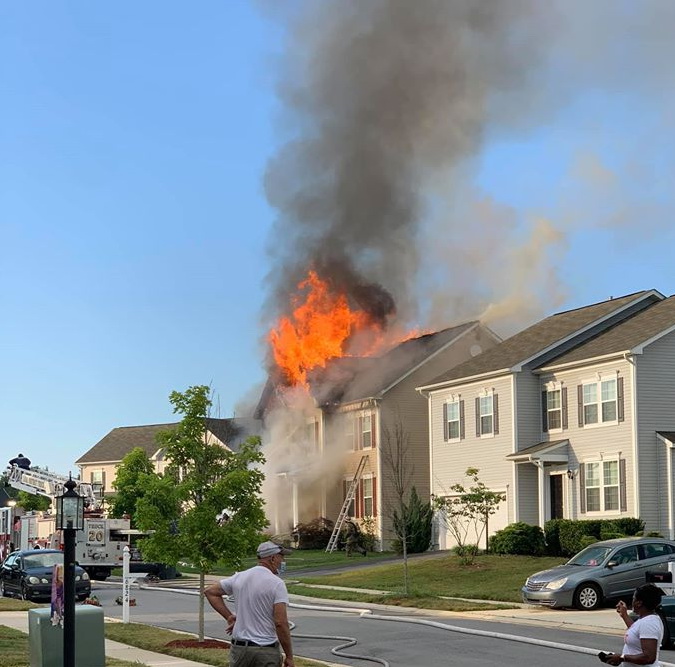 On Tuesday, July 21, 2020, at approximately 7:15 a.m., firefighters from Charles County and Prince George's County responded to 6831 Walkway Court in Bryans Road, for the reported structure on fire.
Crews arrived on the scene to find fire showing from a 2-story residence.
The owner/occupant is identified as Gerald Eades. The estimated loss of structure and contents is valued at over $275,000.00.
Firefighters controlled in the in approximately 20 minutes.
The homeowner discovered the fire after he was alerted by the active smoke and fire alarm systems in the home. The owner, and his dog, were able to safely escape the home.
No injuries were reported.
Investigators determined the fire started in the garage and was caused by a malfunction in a refrigerator.
All photos are courtesy of https://www.ccvfireems.org/, and the Potomac Heights, and La Plata Volunteer Fire Departments.
Firefighters, and the Maryland State Fire Marshal wants to remind all residents SMOKE ALARMS SAVE LIVES! All citizens are urged to check your smoke alarms, have an escape plan, and to get out and stay out!