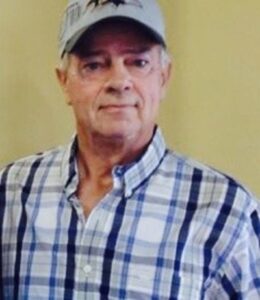 James Alvin Johnson, Jr., 69, of Valley Lee, MD passed away on July 16, 2020 at MedStar St. Mary's Hospital, Leonardtown, MD.
He was born on September 14, 1950 in Leonardtown, MD to the late James Alvin Johnson, Sr. and Anna Mae Unkle Johnson.
He attended Little Flower Catholic School and graduated from Great Mills High School in 1968. On July 17, 1971 he married his beloved wife Carol Jean Johnson at St. George's Catholic Church in Valley Lee, MD. Together they celebrated 49 wonderful years of marriage. He was employed by Winters Sheet Metal and later Boothe's Heating and Air as a dedicated and skilled sheet metal mechanic. He enjoyed classic cars and going to car shows. Particularly with his Pontiac Tempest; and hoped to own a GTO in the future. He enjoyed family vacations to Ocean City, enjoyed playing BINGO and going to the slots at Dover and Atlantic City. He was an avid fan of the Baltimore Ravens and enjoyed fishing. He played a mean game of Pitch and enjoyed going to breakfast with his friends at Friendly Tavern. He was famous for his stuffed ham during the holiday dinners. He had a well-manicured yard and beautiful flower gardens. His family was his pride and joy, including his dog, Luther who loved McDonalds French fries. He enjoyed spending his time with them, especially his grandchildren.
In addition to his beloved wife, Carol; he is also survived by his daughters, Cynthia Dawn Johnson (Mike) of Lusby, MD and Karen Ann Johnson of Valley Lee, MD; his siblings: Patsy Sweitzer of Great Mills, MD, Polly Quade of Piney Point, MD, Mary Nestegard of California, MD, Debbie Condos of Sheridan, WY, Dottie Joy of Lusby, MD, Bonnie Johnson of Lexington Park, MD, Ruth Schumacher of Lusby, MD; his grandchildren: Michael Weeks, Meagan Beavers, Kyle Kidwell, Brooke Dean; his great-grandson, Christopher Hobbs; and many extended family and friends. He is preceded in death by his parents, James and Anna Mae Johnson, and his siblings: Sarah Johnson, Peter Johnson, Anna Marie Johnson, and Betty Lou Poe.
The family will receive friends on Wednesday, July 22, 2020 from 11:00 a.m. to 1:00 p.m., with a Funeral Service led by Reverend Paul Nguyen at 1:00 p.m., at Brinsfield Funeral Home, 22955 Hollywood Road, Leonardtown, MD 20650. Interment will follow at St. George Catholic Cemetery, 19191 St. George Church Road, Valley Lee, MD 20692.
Serving as pallbearers will be Mike Hickman, Danny Dean, Jr., Michael Weeks, Ricky Graves, Bonnie Johnson, and Pat Redman. Honorary pallbearers will be Ruth Schumacher and Kyle Kidwell.
Memorial contributions may be made to St. George's Catholic Church, 19199 St. George Church Road, Valley Lee, MD 20692.
Condolences to the family may be made at www.brinsfieldfuneral.com.
Arrangements by the Brinsfield Funeral Home, P.A.