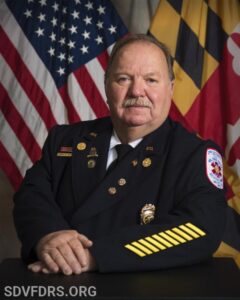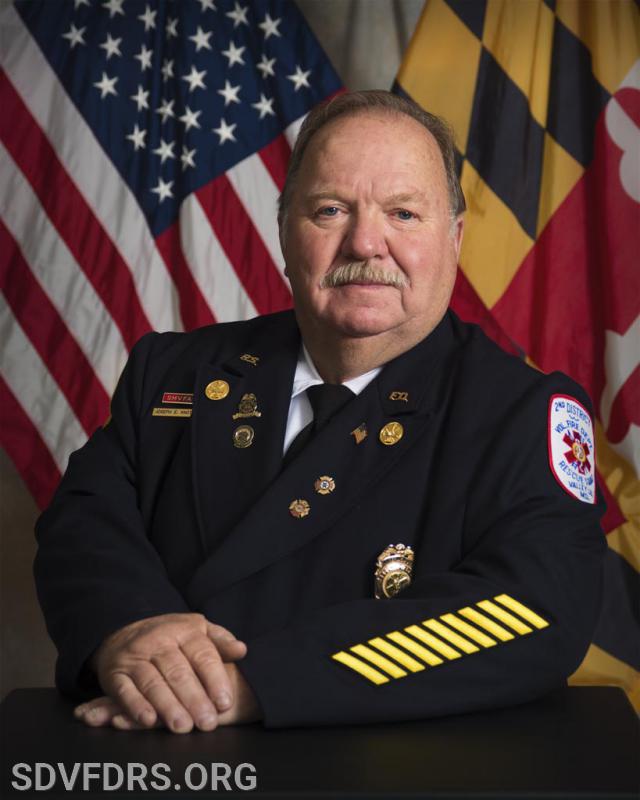 UPDATE: Joseph Earl "Fuzzy" Knott, 73, of Valley Lee MD passed away on October 9th, 2020 at MedStar St. Marys Hospital surrounded by his family.
He was born on December 17th. 1946 in Valley Lee, MD to the late James Harvey Knott Sr and Donnie Marie Slade.
Survived by his loving wife, Patricia Ann of 50 years whom he married on June 20, 1970 at Holy Face Church, Great Mills MD. He is also survived by his three daughters: Cindy Bowes (Matt) of Valley Lee, MD; Lori Norris (Mike) of Valley Lee, MD; and Tina "Lee Lee" Guy (Steve) of Leonardtown, MD; 10 grandchildren: Matt Bowes Jr. (Molly), Laci Patterson (Wesley), Olivia Ford, Carly Bowes, Connor Ford, Trevor Bowes, Steven Guy, Nathan Guy, Owen Norris, and Justin Guy; and his siblings: Charles Irving Knott and Thomas Frederick Knott of Valley Lee, MD. In addition to his parents, he was also preceded in death by his siblings: James Harvey Knott Jr, John Gonzie Knott, Arthy Guetter, Lucy Perkins, and Mary Lucille Ulry.
A husband, dad, pop pop, brother and friend that will never be forgotten. A community smile that will be truly missed. No words can express the heart break this man leaves. No words can express what we will miss.
As a young man Fuzzy started his carpentry career at Harry Lundeberg School of Seamanship. Then went on to being a member of the Carpenters Local Union 132 for 35 years. Later on Fuzzy pursued his own adventures as a carpenter. He spent many years building, fixing, and constructing in our county. He quickly became a well-known man for his talent and desire to help anyone he came in contact with.
A man of many treasures; if you needed it he had it, if he had it you were welcome to it. He always loved a good sale, whether a yard sale or auction you would see him there. On most Saturdays his girls knew he was going to show up with a great deal he found them.
Gardening was a huge part of his life. To call the gardens a garden was a mere understatement. To have only 1 garden was unheard of. Many lessons taught to the grandkids in the dirt and on a tractor. Monday night oyster club was his favorite winter time get together. He greatly enjoyed getting together with those dear friends for cards and oysters. He loved a good card game. Whether it was his Saturday nights with family and friends or his Sunday afternoon card games, he enjoyed all of them. He loved to socialize and had a very kind heart. He wasn't the guy that sat home, he needed all his family and friends. Fuzzy loved to dance. Let him find you standing idol during a dance and you were swept up and swung around the dance floor. He dearly treasured a good time, and he absolutely had many of them. He loved being on the water. Whether it was trot lining or trying for the big rockfish. And when not summertime you could always find him in a snow plow. At the hint of snow in the forecast he was getting his plows ready.
His daughters were his biggest pride. He knew they could help with just about anything he needed and he in turn was their biggest hero. He made a lot of days brighter, a lot of days happier and knew what to do for us on the not so bright days.
He was a very proud Pop Pop of 10 grandchildren. He loved nothing more than having them around to play, work or just give a hard time. He was a role model and great teacher to his grandchildren; they have many fond memories and laughs to treasure.
He gave his heart and soul to being a lifetime member of the 2nd District Volunteer Fire Dept & Rescue Squad. He joined in 1964 and til his last days held it close to his heart. He was inducted into the Southern Maryland Fire Association Hall of Fame in 2014. He was always a top responder for the SDVFDRS. He spent many days and many nights running calls no matter what he was doing.
Fuzzy was a "Everything's fine" kinda man and our hearts and community will truly miss him.
Family will receive friends for Fuzzy's Life Celebration on Thursday, October 15, 2020 from 5:00 to 8:00 p.m., with a prayer service and Firemen's prayers at 7:00 p.m., at Valley Lee Volunteer Fire and Rescue Department, 45245 Drayden Road, Valley Lee, MD 20692. A Mass of Christian Burial will be celebrated by Reverend Paul Nguyen at 11:00 a.m. at St. George's Catholic Church, 19199 St. George's Church Road, Valley Lee, MD 20692. Interment will follow at St. George's Episcopal Church, Valley Lee, MD 20692.
Serving as pallbearers will be: Matt Bowes Jr., Connor Ford, Trevor Bowes, Steven Guy , Nathan Guy, Owen Norris, Justin Guy, Austin Ulry, and Wesley Patterson. Honorary pallbearers will be members of the Second District Volunteer Fire, Rescue, Auxiliary.
Memorial contributions may be made to Second District Volunteer Fire Dept. & Rescue Squad, P.O. Box 1, Valley Lee, MD 20692.
Condolences to the family may be made at www.brinsfieldfuneral.com.
Arrangements by the Brinsfield Funeral Home, P.A., Leonardtown, MD.

The Officers and Members of the Second District Volunteer Fire Department & Rescue Squad, Inc. are saddened to announce the passing of Life Member Joseph Earl "Fuzzy" Knott on October 9, 2020.
Fuzzy joined the Second District Volunteer Fire Department in 1964, serving as an active member for over fifty-six years until his passing. He was a Charter Member of the Rescue Squad when it was organized in 1973. He served as both a fire and EMS officer throughout his tenure with the Department. Fuzzy was a consistent figure on the SDVFD&RS Board of Directors for many, many years. He was also a dedicated member of various committees throughout the years, most recently being a staunch member of the New Building Committee, checking on the daily progress each day prior to his illness.
Fuzzy was the "go to" guy for many years when something needed to be fixed or corrected at the station. Fuzzy was one of the very few who was "always there" for most every call, fire or EMS, work details, meetings, parties, or otherwise. Never a stranger, everyone knew Fuzzy, and Fuzzy knew everyone.
Fuzzy was the recipient of many Department awards throughout the years, including the prestigious Harry M. Koehler Memorial Award twice, two Life Saving Awards, and two Distinguished Service Awards, as well as many others. He was inducted into the Southern Maryland Volunteer Firemen's Association Hall of Fame in 2014.
Please keep Fuzzy's family in your thoughts and prayers during this most difficult time. More details will appear as we receive them.