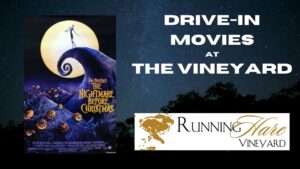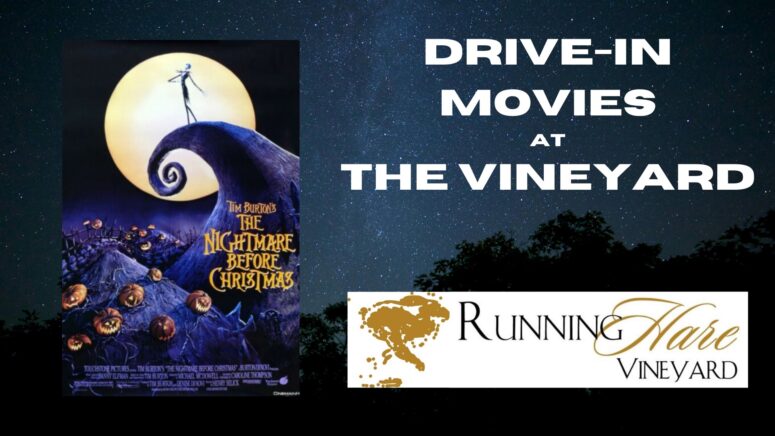 On Friday, October 23, 2020, from 5:00 p.m., to 9:00 p.m., the Running Hare Vineyard and Southern Maryland Biergarten will be hosting a drive-in movie night showing The Nightmare Before Christmas!
Tickets can be found here for $25 per vehicle.
Gates Open at 5:30 pm – Movie Begins after sundown around 7:00 p.m.
Audio for the film will be broadcast over radio waves to your car, tune in to FM Radio 89.9 and enjoy! We will have wine, slushies, beer, and food options on site.
Theatre Rules:
You are allowed to bring your own food if you'd like, however, no outside alcohol is allowed.
Headlights and vehicles must be turned off for the show.
Please arrive no later than 6:45pm. Gates will close at 6:45pm.
Tickets are non-refundable.
*Social distancing rules need to be followed – Please maintain safe distances in line.
Sitting in the bed of a pick up truck is permitted.
Pets are welcome!