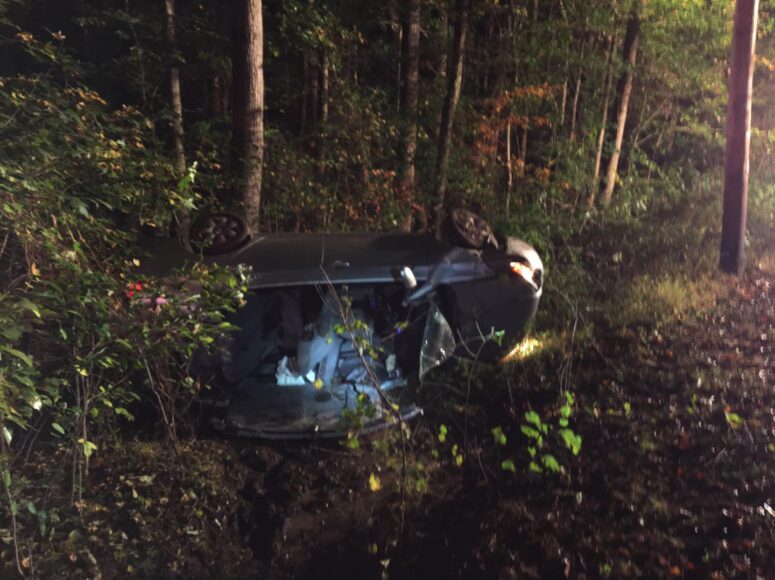 On Friday, October 16, 2020, at approximately 7:28 p.m., police fire, and rescue personnel responded to the area of 6494 Ellenwood Drive in La Plata, for the motor vehicle collision reported serious with one vehicle overturned with the occupant unconscious and trapped.
Crews arrived on the scene to find a single vehicle overturned in an embankment with the single occupant trapped.
Firefighters extricated the victim in under 20 minutes.
The 32-year-old male was transported to an area trauma center by Maryland State Police Helicopter Trooper 2.
All photos are courtesy of the La Plata Volunteer Fire Department.
Police are investigating the collision. Updates will be provided when they become available.