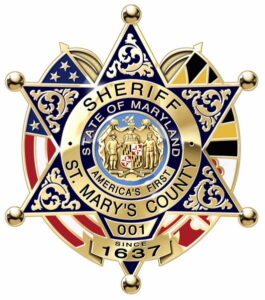 The Commissioners approved an award of $100,000 for the St. Mary's County Sheriff's Office to fund youth gun violence prevention in the community. The Edward J. Byrne Memorial Justice Assistance Youth Gun Violence Reduction Initiative Grant will purchase software technology and educational materials.
Sheriff Tim Cameron described the PredPol software to the Commissioners at their Tuesday, Oct. 20 meeting as a data-driven predictive technology that identifies crime related public security and safety concerns in the county and allows for more efficient use of existing resources.
Educational materials purchased by the award include audio, video and print materials to promote awareness and education about firearm safety to youth.
Commissioner decisions and related public documents are available on the county government website in BoardDocs. St. Mary's County Commissioner Meetings may be viewed live Tuesday mornings on SMCG Channel 95 or as a replay Friday nights at 6:30 p.m. Meetings are also available for on-demand viewing on the St. Mary's County Government YouTube Channel.