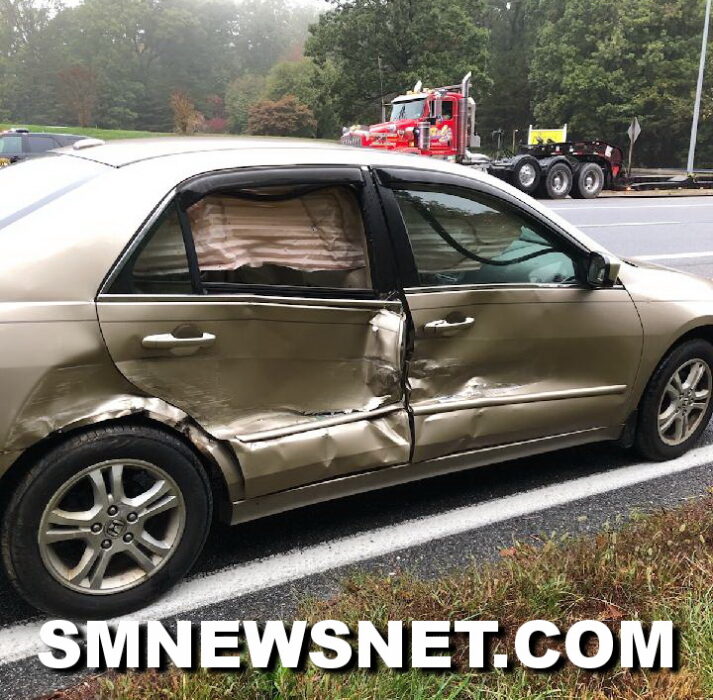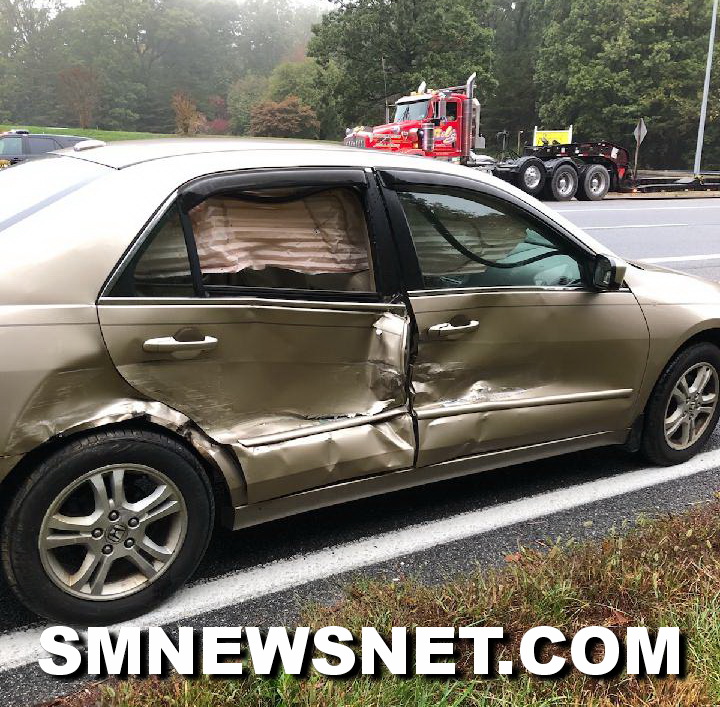 On Monday, October 26, 2020, at approximately 7:50 a.m., police, fire and rescue personnel responded to the area of Patuxent Beach Road and Three Notch Road in California, for the motor vehicle collision with injuries.
Engine 91 from the Bay District Volunteer Fire Department arrived on the scene to find two vehicles on the Southbound shoulder on Patuxent Beach Road.
While travelling in the Northbound lanes on Patuxent Beach Road with lights and sirens activated, Engine 91 attempted to make a u-turn into the Southbound lanes, when a gold Honda passenger car failed to yield and attempted to pass the fire truck, resulting in the Honda sedan striking the front bumper of Engine 91.
No injuries were reported in the incident.

The St. Mary's County Sheriff's Office investigated the collision, and the driver of the Honda was determined to be at fault, it is unknown if the driver was cited for traffic violations.
Like many departments throughout Maryland. The Bay District Volunteer Fire Department follows guidelines and training from the Maryland Department of Transportation Traffic Incident Management (TIM), where firefighters are taught and told to place the Apparatus to block the incident lane +1 to protect all victims in the incidents, along with fire, rescue and police operating on the scene. (Photo examples provided below)
First Responders also stress the importance of Maryland's "Move Over" laws , which require drivers approaching from the rear of an emergency vehicle using visual signals while stopped on a highway to, if possible, make a lane change into an available lane not immediately adjacent to the emergency vehicle. This movement should only be done if another lane in the same direction is available and the move can be made safely and without impeding other traffic. If moving to another lane away from the stopped emergency vehicle is not possible, the law requires drivers to slow to a reasonable and prudent speed that is safe for existing weather, road, and vehicular or pedestrian traffic conditions.
The intent of the law is to provide an extra barrier of safety for police officers, fire fighters, emergency rescue personnel and service and utility workers working along Maryland roads. It is hoped that drivers will become more aware of police and emergency workers stopped along the road and move away from them or slow down as they pass by the traffic stop or incident scene.