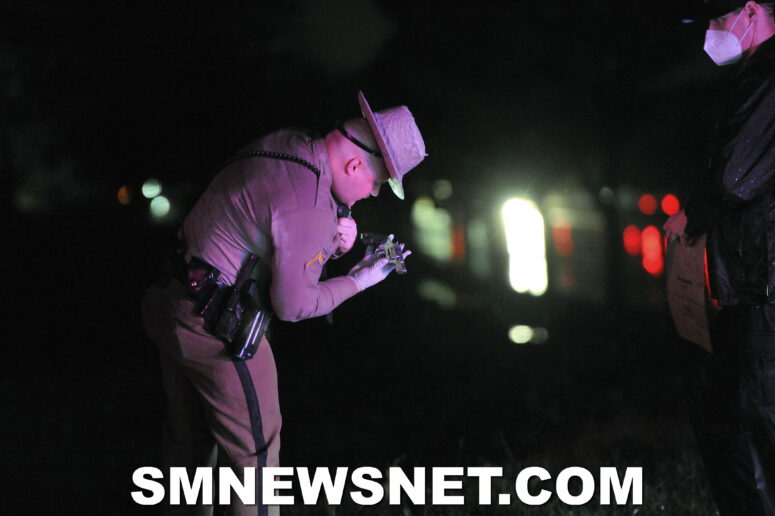 On Wednesday, November 11, 2020, at approximately 10:45 p.m., police, fire and rescue personnel responded to the intersection of Three Notch Road and Old Rolling Road in California, for the reported motor vehicle collision with injuries.
Dispatchers received additional 911 calls reporting one person had a gunshot wound, and all responding fire and rescue personnel were told to stage until the scene was safe to proceed in.
Police arrived on the scene to find two vehicles involved in a rear-end style collision with no subjects suffering injuries from the accident or a gunshot.
Firefighters proceeded into the scene and obtained five care refusals from the subjects involved in the collision.
No injuries were reported and all fire and rescue personnel returned to service.
Witnesses told police that a male subject involved in the the motor vehicle accident had a handgun on him prior to the arrival of police.
Troopers from the Maryland State Police Barrack requested a K9 from the St. Mary's County Sheriff's Office to assist in locating a handgun that was tossed from the scene.
A deputy and her K9 partner conducted an article search of the area and located a handgun a few feet away laying on top of the wet grass.
After police recovered the loaded handgun, they detained three occupants of at fault vehicle.
The adult male operator of the vehicle began resisting arrest and attempted to pull away from officers multiple times at the scene while yelling obscenities and implying the gun was not his.
One female began arguing with officers and began resisting while handcuffed until the adult male yelled at her to stop and then yelled at officers that it "was his gun".
Updates will be provided as they become available.