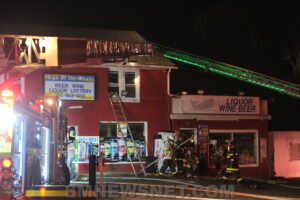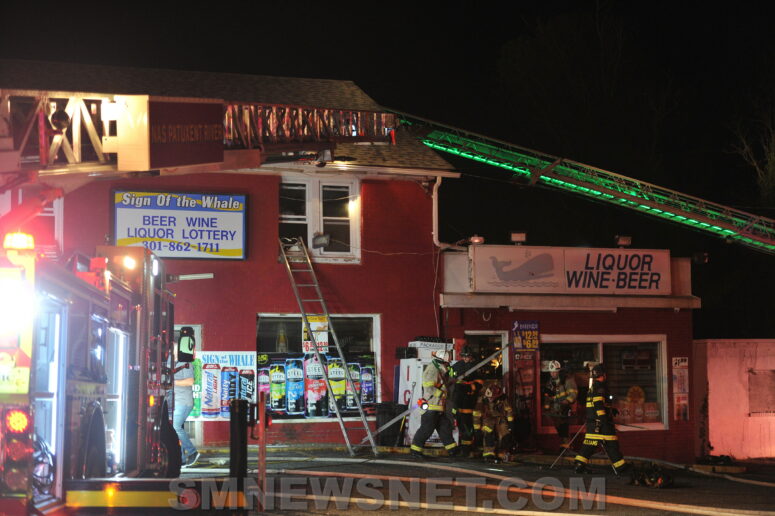 On Wednesday, November 18, 2020, at approximately 6:20 p.m., firefighters from Bay District, NAS Patuxent River, Hollywood, and Valley Lee responded to Sign of The Whale Liquor Store located at 21899 Three Notch Road in Lexington Park, for the reported commercial building fire.
Dispatchers advised they received multiple 911 calls reporting smoke coming from the store, and witnesses could see flames inside the building.
Crews arrived on the scene to find a two-story commercial brick building with heavy smoke showing from the first and second floor.
Upon entry, firefighters found a fire in a back room with extensions into the ceiling, floors and surrounding walls.
Firefighters extinguished the fire in approximately 40 minutes.
No injuries were reported.
Troopers from the Maryland State Police Leonardtown Barrack along with Deputies from the St. Mary's County Sheriff's Office responded to the scene to assist with traffic control. While firefighters were setting up water supply to their apparatus and attack lines, one vehicle drove over a 4 inch supply hose line once to exit a nearby parking lot, and then ran the hose over a second time to re-enter a nearby parking lot.
It is unknown if the operator was cited on the scene.
The Office of the Maryland State Fire Marshals was contacted and after conferring with first arriving units, the fire was deemed electrical and is not under investigation at this time.