Bayonne Police in New Jersey, arrested Michael Hemi Fischer 23, of Chaptico Road in Mechanicsville, on charges of eluding and resisting arrest by flight.
Officers arrested Fischer on Saturday, November 14, 2020, after they attempted to stop his vehicle near 37th Street and JFK Boulevard, Fischer disregarded their attempts and proceeded to flee on Kennedy Boulevard at a high rate of speed.
Fischer ran several red lights and led police on a high speed chase before stopping his car on West 51st Street, where he got out and fled on foot.
_____________________________________________
On June 3, 2019, Michael Hemi Fischer, 22, of Lexington Park, was sentenced to home detention followed by three years of probation, for his role in shooting an eighteen-year-old female with a shotgun.  Fisher fired two shots during the incident, one round ricocheted and struck the teens leg.
St. Mary's Circuit Judge Michael Stamm said he sentenced Fisher to home detention because Fisher has a bone disease.
According to court documents, Fisher was sentenced to 18 months for reckless endangerment and 157 days for resisting arrest.
The state dropped the assault and firearms charges.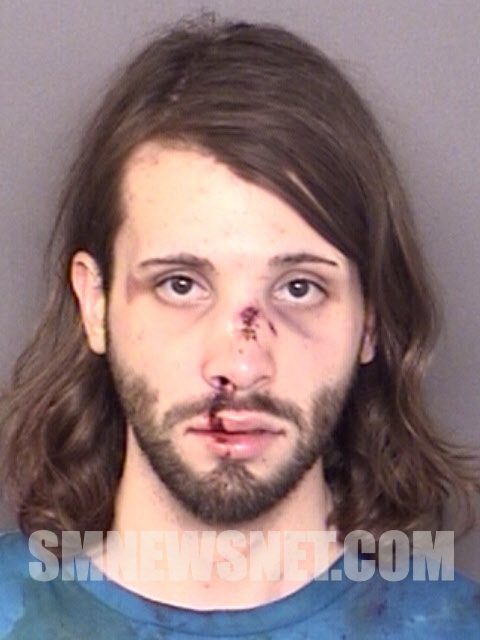 https://smnewsnet.com/archives/438083/lexington-park-man-sentenced-to-home-detention-after-shooting-18-year-old-woman-with-shotgun/