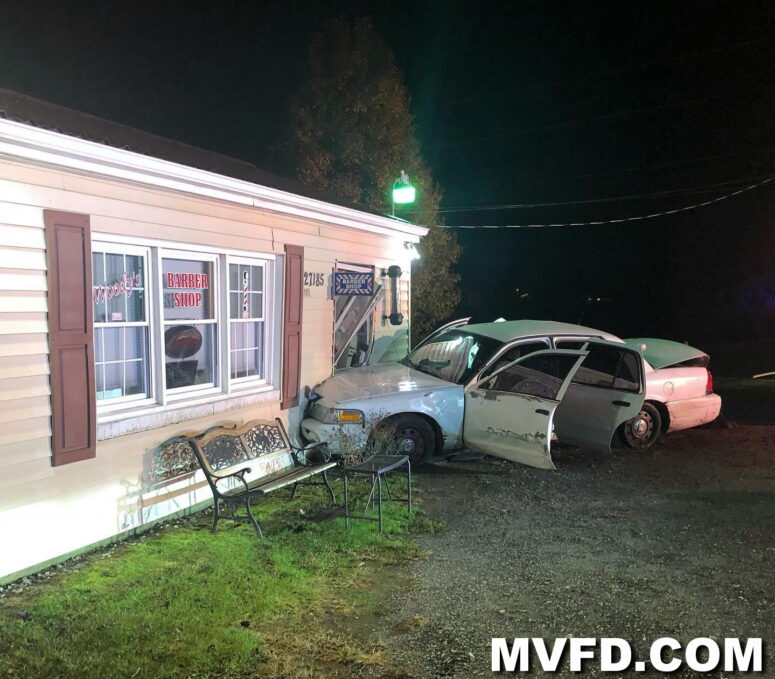 On Saturday, November 28, 2020, at approximately 4:35 a.m., police, fire and rescue personnel responded to the Woody's Barber Shop located at 27185 Three Notch Road in Mechanicsville, for the reported motor vehicle collision involving a structure.
Crews arrived on the scene to confirm a single vehicle partially into the building.
No injuries were reported.
SMECO responded to the scene for a damaged utility pole.
The St. Mary's County Sheriff's Office is investigating the collision.
All photos courtesy of the Mechanicsville Volunteer Fire Department.