John W. Fosen III, Passed away on November 25, 2020.
John was born May 14, 1981 in Joliet, Illinois, to the late John W. Fosen II and Linda (Southcombe) Fosen.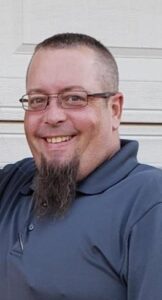 John proudly served four years in the United State Navy. He was stationed on the USS Kitty Hawk.
He was employed as and engineering technician at PIDESO, Inc., where he was respected and admired by his coworkers.
John proudly served as the president of the Fleet Reserve Association Branch 93, in Lexington Park, where he served the members and community. He took the lead for amazing breakfast, annual pig roast, and anything and everything else that benefited the branch home. He loved sharing a bud light with his friends while talking about his beloved Chicago Cubs. His fleet family enjoyed sharing his life with him and will miss him dearly. DA BEARS!
John was a fun loving, music loving, and adventurous man that would give the shirt off his back to help anyone. He loved his family especially his nieces. He would tell stories to everyone about them, making you feel like you knew them and watched them grow up into the fine women that they have become.
John is survived by loving mother Linda, twin sister Sarah (Mike) Maddux, and by his adoring nieces Alexis and Breannyn Dixon.
John was a friend and a family member to many. He knew no stranger just friends he hadn't met yet.