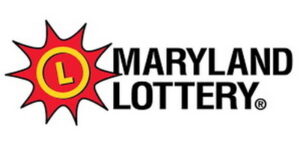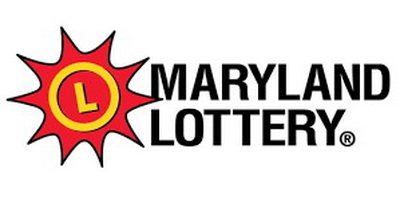 A $100,000 scratch-off prize was claimed last week on a ticket sold in Lanham, and another five players won $50,000 each in Baltimore, Beltsville, Takoma Park and Oxon Hill.
In all, Lottery players won or claimed nearly $26.2 million in the seven days ending December 6, 2020, including 27 tickets worth $10,000 or more that were either sold or claimed during that span.
Two of the $50,000 winners were Bonus Match 5 players who bought tickets in Baltimore and Oxon Hill, and as of Dec. 7, the prizes on those tickets had not yet been claimed.
The Maryland Lottery Claims Center in Baltimore is open by appointment only. Lottery prizes up to and including $25,000 can be claimed at any of Maryland's six casinos with no appointment necessary. Prizes of $25,001 or more must be claimed by appointment at the Lottery Claims Center in Baltimore. More information is available on the How To Claim page of mdlottery.com.

Here is the weekly roundup of big winners:
Scratch-off Prizes Claimed from Nov. 30 Through Dec. 6:
$100,000 Prize
$100,000 Extreme Cash, Seabrook Exxon, 9500 Lanham – Severn Road, Lanham
$50,000 Prizes
100X the Cash, Budget Liquors, 7000 Eastern Avenue, Baltimore
Fantasy 5s, Spartan's Liquor & Deli, 11421 Old Baltimore Pike, Beltsville
Holiday Luck X5, 7-Eleven #11666, 900 Merrimac Drive, Takoma Park
$20,000 Prizes
Ravens $2 ticket, Pikesville Citgo, 7101 Reisterstown Road, Baltimore
Terrific 10s, Tom's Sports Tavern, 9307 Liberty Road, Randallstown
$10,000 Prizes
$10,000 Extreme Green, Pantry 1 Food, 1090 Spa Road, Annapolis
$10,000 Extreme Green, Plaza Exxon, 6816 Reisterstown Road, Baltimore
$10,000 Extreme Green, Royal Farms #087, 379 Conowingo Road, Conowingo
$10,000 Extreme Green, Royal Farms #266, 9518 Pulaski Highway, Middle River
$10,000 Extreme Green, Riverdale Tiger Mart, 6117 Baltimore Avenue, Riverdale
$100,000 Crossword 4th Edition, Queen Chapel Liquors, 3108 Queen Chapel Road, Hyattsville
$100,000 Crossword 4th Edition, Highs #031, 304 North Main Street, Woodsboro
Bonus Bingo X20, Parkway Exxon, 3384 Laurel – Fort Meade Road, Laurel
Cash Club, New Carrollton Shell, 8309 Annapolis Road, Hyattsville
Deluxe Crossword 5th Edition, Cranberry Sunoco, 398 Baltimore Boulevard, Westminster
Holiday Luck X10, Royal Farms #005, 901 Snow Hill Road, Salisbury
Lucky 777, Wawa #588-E, 30320 Three Notch Road, Charlotte Hall
Lucky 777, Royal Farms #167, 31954 Summer Drive, Salisbury
Red Hot Riche$, D&S General Store, 3507 Enterprise Road, Mitchellville
Ruby 6s, Goshen Beer & Wine, 9150 Rothbury Drive, Montgomery Village
Terrific 10s, Sheetz #129, 429 Virginia Avenue, Cumberland
Terrific 10s,Hermanville Mobil, 21141 Three Notch Road, Lexington Park
Fast Play and Draw Game Tickets Sold for Drawings From Nov. 30 Through Dec. 6:
$50,000 ticket sold Dec. 6 at Erdman BP gas station, 4901 Erdman Avenue, Baltimore (unclaimed as of Dec. 7)
$50,000 ticket sold Dec. 3 at Zip In Mart, 6801 Livingston Road, Oxon Hill (unclaimed as of Dec. 7)
$20,195 ticket sold Dec. 6 at Long Gate Mobil, 4398 Montgomery Road, Ellicott City (unclaimed as of Dec. 7)
$11,864 ticket sold Dec. 1 at Commerce Liquors, 11919 Business Park Drive, Waldorf (claimed)
The Maryland Lottery encourages players to check their tickets by scanning them at any Lottery retailer or with
the Lottery's mobile apps
. Draw game winners have 182 days from the date of a drawing to claim their prizes, and scratch-off winners have 182 days from the announced end-of-game date, though there is
a grace period for tickets that expire during the COVID-19 state of emergency
.
Last claim dates for scratch-off tickets are published in the scratch-off section of mdlottery.com.
Since its inception in 1973, Maryland Lottery and Gaming has awarded more than $28.2 billion in prizes to players and contributed nearly $17.3 billion in Lottery profit to the State of Maryland. One of Maryland's largest revenue sources, the Lottery supports important state programs and services including education, public safety and health, human resources and the environment. For more information, go to mdlottery.com. Please remember to play responsibly and within your budget. For confidential help or information about gambling problems, visit mdgamblinghelp.org or call 1-800-GAMBLER.