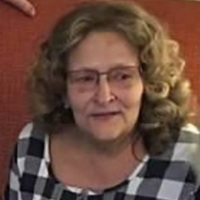 Jinny Lynne Brooks, 68, of Tracy's Landing, MD passed away peacefully on December 7, 2020 at home in Tracy's Landing, MD.
Born on June 17, 1952, in Bluefield, WV she was the daughter of the late Garland Wiley Shupe and Betty Jane Shupe.
Jinny married her forever love, Richard Dale Brooks on October 22, 1970. Together they shared over 41 years of marriage before his passing on November 30, 2011. Their love was an inspiration to their son, and they are now reunited for eternity.
Jinny was a wonderful homemaker. A loving mother and grandmother, who doted on her family. She was an excellent cook and baker. She would make you feel at home with a big meal, delicious dessert and motherly advice. She pampered her grandchildren and never turned down the opportunity to spend time with them.
A mother, grandmother, friend and amazing woman has gone on to enjoy her golden palace. Her family will miss her immensely. As memories fill your mind and tears grace your cheek, remember her spirit and the legacy of kindness, courage and beauty she has left behind. May you hold your family tight and know that Jinny would encourage you to be happy.
Jinny is survived by her son, Daniel Greyson Brooks (Jennifer) of Hollywood, MD; three (3) grandchildren Garland Brooks, Gannon Brooks and Greyslyn Brooks and siblings, John Gary Shupe, Mason Clarke Shupe, Karen Leigh Shupe and Jason Grey Shupe. She is preceded in death by her husband, Richard Dale Brooks; her parents; grandson, Gabriel Brooks and siblings, Dwight David Shupe, Aaron Karl Shupe and Florence Kathleen Church.
At this time all services will be private.
Condolences to the family made be made at www.brinsfieldfuneral.com
All arrangements have been made by Brinsfield Funeral Home & Crematory, P.A., Charlotte Hall, MD.