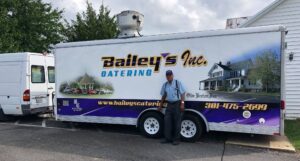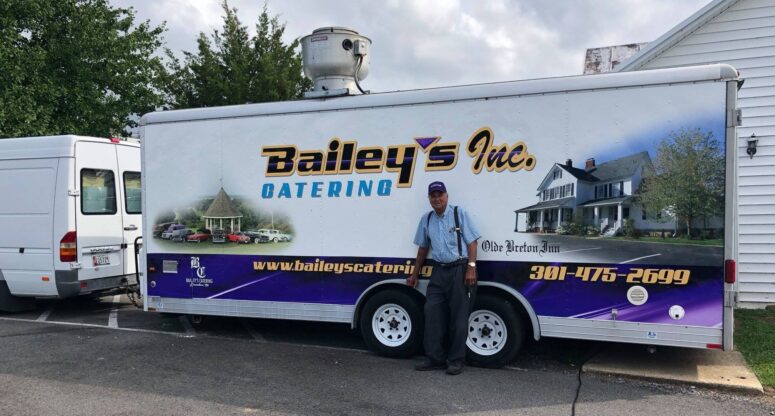 This is to advise that Commissioner President Randy Guy has ordered the Maryland state flag and the St. Mary's County flag immediately lowered to half-staff.
This action is in honor of former St. Mary's County Commissioner William Edward "Eddie" Bailey who died Tuesday, Dec. 15, 2020. Mr. Bailey served as a Commissioner for two terms from 1986-1994.
The flags are to remain lowered until sunset the day of his interment on a date to be determined.
The Commissioners of St. Mary's County extend their deepest sympathies to the family of William Edward "Eddie" Bailey. "We are saddened to hear of the death of Mr. Bailey and recognize this deep loss to our community. Eddie Bailey was well known for his generous service to St. Mary's County, and this loss will be felt for a long time to come," said Commissioner President Randy Guy.

Olde Breton Inn and Bailey's Catering
– "Today, we lost a legend. This man started this business over 60 years ago on a hope. He, along side his wife, family and many others built this business into what it is today. While he is not here any longer to stop by every party to make sure that it is going well, he has passed on many of his traits to others. He touched the lives of all that he came in contact with and never met a stranger. May we all go through life learning from this. He will be greatly missed. Please keep his family in your thoughts an prayers during this time."
Seventh District Volunteer Fire Department – The Officers and Members of the Seventh District Volunteer Fire Department send our heartfelt condolences to the Bailey Family in your time of loss.  Eddie Bailey was an icon to the Seventh District and all of St. Mary's County and beyond. Eddie and his wife Patsy were generous supporters of the Seventh District VFD throughout the years.
Eddie was a member of our department from 1954 until 1969. He was one of the many who joined the department to make a difference in the community and help mold the future of our department to ensure success throughout the years.
We thank Eddie for his service to our department and our community as he will be greatly missed. To the Bailey family, we again send our sincere sympathy during this time and are here for you in this time of grief.